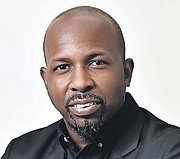 Business digitisation, although an old topic, is essential to your company's growth. Every firm's goal is to ultimately increase revenue, attract more new customers and retain existing ones. One of the best ways to leverage technology is to improve your existing infrastructure and automate processes such as e-mail marketing to better suit your target audience.
The truth is, as a nation, we have some catching up to do. Our efforts to embrace new e-commerce options, virtual and artificial technologies, and other methods that will improve how we do business have been slow to say the least. Our column's message today is simply… Let's get with it.
If you were to reflect on the world and corporate environment we have inherited, even setting aside COVID-19, you will agree that much has changed. The world we live in today is not the world we were born into. In these past few years, technology has altered the way we interact, the way we conduct business, the way we shop and the way we live and work. It has become an integral part of our routine and now forms an indispensable part of life.
The importance of technology in business cannot be understated. Companies worldwide are relying on emerging technologies to help improve their competitive advantage, and drive strategy and growth. Today, we cannot even consider doing business without the Internet, video conferencing, project management apps and more. In fact, the role of technology in business will only continue to expand. This necessitates incorporating technology into your processes and becoming more technology savvy.
Old ledgers in manuscript and excel, brass cash registers and print brochures are a thing of the past. A new day has dawned and we must all move in sync. If you are still in contemplation mode, here are four compelling reasons to embrace emerging technology.
1 Embracing technology helps us communicate more effectively
This will include interactions within your team or with your clients, potential customers, investors or the general public. Video conferencing technologies, such as Skype and Zoom, make meetings across geographical borders convenient. As for within your company, internal communication apps can help you simplify staff engagement. Tracking projects, details on tasks and deadlines has now become a concise science whether your team works from under the same roof or remotely.
2 Embracing technology adds that extra layer of security to your business
With the rise in cyber crime and data breaches, tight security is imperative for all companies. Today, all business assets are mostly stored in the cloud or on end-points. This has made it necessary for companies to adopt strict measures to keep their data, as well as that of their customers, secure.
3 Embracing technology increases business efficiency
Technology helps increase the efficiency of systems, products and services. It helps track and streamline processes, maintains data flow, and manages the contacts and employee records. In fact, this increased efficiency in operations helps reduce costs as well as enabling companies to grow rapidly.
4 Finally, embracing new technology ultimately saves your business time and money
Without sacrificing quality of products or services, new technology has allowed businesses to increase scale in record time. In fact, technology is now performing repetitive tasks that were earlier performed by people. This helps by saving on employee costs or having them work in areas where they are really needed.
• NB: Ian R Ferguson is a talent management and organisational development consultant, having completed graduate studies with regional and international universities. He has served organisations, both locally and globally, providing relevant solutions to their business growth and development issues. He may be contacted at tcconsultants@ coralwave.com.