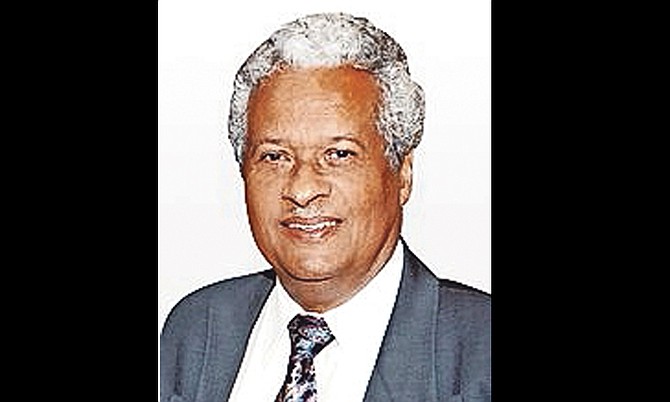 By LEANDRA ROLLE
Tribune Staff Reporter
lrolle@tribunemedia.net
AS Prime Minister Philip "Brave" Davis, cabinet ministers and other senior government officials looked on, a prominent pastor lamented efforts to criminalise marital rape during a national ecumenical church service yesterday, declaring: "People does lie!"
Evangelist Rex Major questioned how spouses would prove marital rape and said some women would use rape claims only to end their marriage.
His comments came less than a week after Attorney General Ryan Pinder revealed that the failure to criminalise marital rape was other countries' number one human rights concern with The Bahamas during the recent United Nations Human Rights Council Universal Periodic Review.
"I'm not supposed to say this, but I'm troubled by the concept of the rape in the house because people could lie, and the easy way to get out of this husband which I don't want any more is I gon' tell people he rape me," said Pastor Major.
"Now how you gon' prove? His sperm is there anyway, all the time. What's the proof? And don't fool yourself, some people will get rid of you like that. This is a critical issue here, very critical." 
"People lie and they have liars with them cuz we don't want this man no more. I gat me eye on something fresh. I'm serious. Let's be careful how we tread this road here now." 
His comments elicited scattered approval from the audience.
Yesterday's service at the Evangelist Temple on Collins Avenue was one of many events leading to the 50th anniversary of independence.
Pastor Major, who discussed affirmations about marriage and the family, also denounced same-sex relations, drawing applause from some in the crowd.
"Two Adams wouldn't have gone nowhere," he said. "You wouldn't have been here if there were two Adams."
He added: "We must stand against sexual relations between man and man, and woman and woman. But we must treat them as human beings and try to win them back to the ways of God."
Most elected officials have said they support criminalising marital rape, but whether the Davis administration will break with previous administrations and criminalise the act remains unclear. 
The Bahamas is one of the few countries in the region to explicitly exclude marital rape from its definition of rape, except where spouses are legally separated or subject to separation proceedings.