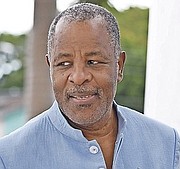 By NEIL HARTNELL
Tribune Business Editor
nhartnell@tribunemedia.net
FOCOL Holdings chairman yesterday voiced optimism that "anyone who wants to buy diesel on this island can get it" even though "the majority" of petroleum retailers were said to have stopped sales of this fuel.
Sir Franklyn Wilson, whose BISX-listed wholesaler operates under the Shell brand, acknowledged to Tribune Business that all parties in the petroleum industry were "no doubt disappointed that things have not been resolved faster" when it came to addressing the industry's issues - particularly its price-controlled fixed margins - with the Government.
Speaking after numerous dealers, in an act that appeared to be spontaneous rather than pre-planned, stopped selling diesel in a long-threatened first step to take action if their demands were not met, he argued that there was no supply shortage and all those needing this fuel for their vehicles can get it.
"The fact of the matter is that I am satisfied anyone who wants to buy diesel on thus island can get it," Sir Franklyn told this newspaper. "No one who wants to buy diesel cannot find it on this island. Anyone who wants to buy diesel on this island, I am satisfied they can get it."
Revealing that he had "been getting e-mails all day", and seen Internet and digital postings voicing fears that gas stations will close and are going on strike - claims that could not be verified or corroborated up to press time last night - Sir Franklyn acknowledged that talks between the industry and the Government have dragged on for months without resolution.
"All I can say is I have no doubt that wholesalers and retailers are disappointed things have not been resolved faster, but what action they are taking I don't know," he added. "I heard stations were going to close tomorrow [today] and be on strike, but I don't know if that's true or not."
Raymond Jones, the Bahamas Petroleum Retailers Association's president, could not be reached for comment before press time last night. However, he confirmed earlier to The Tribune that a large number of gas stations had stopped selling diesel as they literally "run out of fuel" over ongoing negotiations with the Government to obtain a per gallon margin that would enable them to cover their costs and earn a profit.
"I am told that petroleum retailers were not selling diesel today," Mr Jones said. "This is a result of the high cost of diesel and a margin that barely gives them any profit. The cost to operate fuel stations in the current environment has escalated to the point where most retailers are barely breaking even.
"Retailers operate against a fixed margin that is not flexible against rising operating costs other than the Government making a change with the fuel margin. We have requested consideration to amend the fuel margin for more than a year but have now 'ran out of fuel' on this'..... I have gotten reports that the majority of fuel stations were not selling diesel today."
Mr Jones said petroleum dealers may now look to cut operating hours as they seek to reduce costs to a point where they can break even or earn a profit - actions that would impact both the motoring public and business community, as well as the incomes and work hours of gas station employees.
Petroleum literally fuels the Bahamian economy, and any decision to stop selling a particular type of fuel will have negative consequences for businesses - especially those in the transportation field or those that, in yesterday's case, operate diesel vehicle fleets.
Reports on yesterday's impact were mixed, with Wesley Ferguson, the Bahamas Taxi Cab Union's president, saying he was unaware of the situation. However, some jitney drivers were said to have been unable to fill up with diesel as normal, which limited their operations.
Vasco Bastian, the Bahamas Petroleum Retailers Association's vice-president, who was not at work and unaware of yesterday's unfolding events, told Tribune Business at the weekend that gas station operators are "hanging by a thread" and were hoping that the Government will announce a margin increase in the upcoming 2022-2023 Budget due to be presented in the House of Assembly next Wednesday.
"We are hanging by a thread. We are hanging by a thread," he said. "We met with the Government a month ago and haven't heard from them subsequently. They gave us some suggestions. We looked at it, we tweaked it and are just waiting for them to get back to us.
"Hopefully it comes before July 1. Whatever adjustments need to be done, hopefully it comes before July 1. We're just hoping and praying for the best. The Budget has to be presented, and hopefully we're somewhere in there. Hopefully there's some type of relief in there for us. We pray and persevere through. Whatever they come out with at this point, we're willing to sit down and consider. Desperate times, desperate times. This is the worst I have ever seen it."
The Government, though, has reiterated several times that it will not approve anything that will immediately increase gasoline and diesel prices at the pump - such as a margin increase for both retailers - because it does not want to further burden Bahamian families and businesses given the ongoing cost of living crisis. Hence the sticking point with retailers' calls for a margin increase.
Data from the Bahamas National Statistical Institute, published yesterday, showed diesel prices were up 12 percent, and gasoline declined 8 percent, for the 12 months to end-March 2023 compared to the same period that ended in March 2022. However, compared to February 2023, gasoline prices decreased by 9 percent while diesel prices declined 2 percent for March.
Wholesale margins are 33 cents and 18 cents per gallon of gas and diesel, respectively, and for retailers, the equivalent is 54 cents and 34 cents for gas and diesel, respectively.
The last margin increase enjoyed by gas station operators occurred in 2011, some 12 years ago, under the last Ingraham administration, and operating costs and inflationary pressures have increased substantially then. That took gasoline margins from 44 cents per gallon to 54 cents, where it has remained ever since, while diesel stands at 34 cents per gallon.
Gas station operators have been seeking a margin increase equal to 7 percent of the landed cost of fuel as their equivalent of a livable wage, viewing this as critical to their survival given that existing price-controlled fixed margins simply cannot be adjusted to cover a multitude of ever-increasing costs.
Listing the ever-rising costs that fixed gasoline and diesel margins must absorb, the Association's Mr Jones previously pointed to the 2-3 percent "commission" or fees charged on every debit and credit card payment. On a $6 gallon of gasoline, the 3 percent charge amounts to 18 cents or one-third of the 54 cent margin, although this might be slightly less depending on the issuing bank.
With The Bahamas still largely a cash-based economy, he added that some gas station operators are being charged between $4,000 to $10,000 a month to deposit cash. With banks unwilling to accept such deposits over the counter, the industry is now incurring fees for doing this via the night deposit box.
And, with many of the petroleum industry's 1,000-plus employees earning the minimum wage, Mr Jones said their has increased by 24 percent or $50 per week due to the increase. While not opposed to the rise, he added that this has increased payroll costs for gas stations while also raising associated National Insurance Board (NIB) contributions. Insurance costs have also risen by 15 percent.