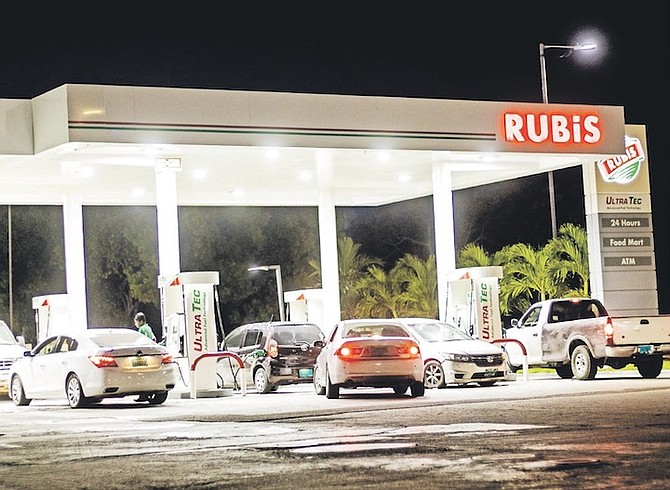 Reader poll
68 total votes.
By LYNAIRE MUNNINGS
Tribune Staff Reporter
lmunnings@tribunemedia.net
THE government has not contacted petroleum retailers since many stopped selling diesel, Bahamas Petroleum Retailers Association president Raymond Jones said yesterday.
His comment came as most operators continued to withhold diesel yesterday.
Retailers have complained about the government's refusal to adjust their price margins.
BPRA members met yesterday to discuss their recent actions and their battle with high operating costs, according to Mr Jones.
"We are looking at different ways, how we can rectify the challenge we have, and we are calling on the government to meet with us so we can finalize the discussion we've been having with them with regards to the proposals presented so we can come to an agreement," Mr Jones said.
Asked what the association will do next, Mr Jones appeared to offer another threat, saying: "We are going to have a fun day." He refused to elaborate.
"You know, something you have to be mindful of, we're not trying to do any action that's going to impair the public from moving around," he said.
"But at this point, we have to get this price margin change, so we can carry on and run our businesses and operate profitably. That's the focus."
Some Shell stations have continued to sell diesel, with Mr Jones acknowledging that some competitors are profiting from the failure of others to sell diesel.
"I think the only ones are Shell-owned sites that were still operating and selling fuel, which is fine," he said. "But all the independently operated sites were closed in support of the present position of fuel retailers in general."
Mr Jones said he empathises with workers in the transportation industry who depend on diesel and have complained about the limited resource availability.
George Cartwright, the owner of Esso on Wulff and Montrose Avenue, said he and some other retailers resumed selling diesel yesterday despite Mr Jones' comments.
"We pulled off this morning mainly because I think our president realised that we have a heart and that today is a big cruise day for the port," he said.
"The taxi drivers, the tour buses, and everything, most of them operate off of diesel, so we considered that we have to make sure that those guys can service our number one industry."