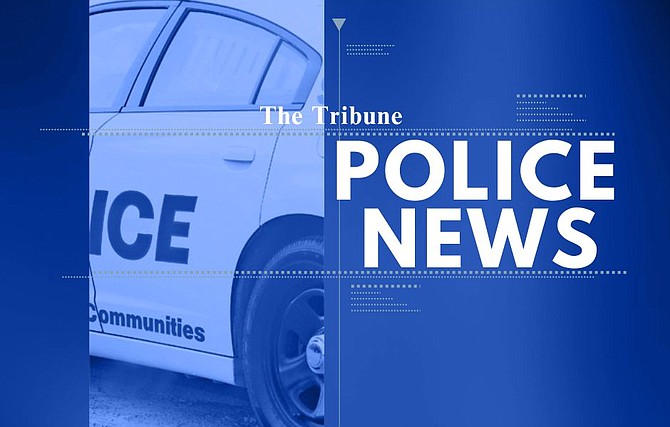 By DENISE MAYCOCK
Tribune Freeport Reporter
Dmaycock@tribunemedia.net
 TEN Portuguese nationals who were in the country illegally were discovered at a local hotel on Thursday in Grand Bahama, where there has been an upsurge this week in the apprehension of illegal immigrants.
 This latest discovery is the second group of immigrants found on the island in the past few days.
 In the last four days, law enforcement officials have apprehended over 30 illegal immigrants, reported Assistant Commissioner of Police B K Bonaby, the officer in charge of Grand Bahama, Abaco, and the northern Bahamas region.
 While speaking at the FNM Grand Bahama Women's Association, he stated that drug trafficking and human smuggling between Grand Bahama, Abaco, and Bimini is a major concern.
 "No later than this morning (Thursday) we caught 10 Portuguese in a hotel room here in Grand Bahama," he said.
 "On Monday, 10 Chinese were found in Bimini, and 11 Chinese were found at Princess Isles in Grand Bahama."
 It is believed that these people were trying to get to the United States.
 Since taking over on April 6 as the officer in charge of the northern region, ACP Bonaby has changed the police heads in Abaco and Bimini.
 He has also increased police patrols in Grand Bahama. Some 16 officers are split between Eight Mile Rock and Freeport for patrols every Friday, Saturday, and Sunday between 8pm and 3am and 10pm and 5am.
ACP Bonaby stressed that increased police visibility brings a sense of safety to people and an awareness of police presence to criminals.
 Due to an increase in domestic violence in Grand Bahama, he noted that plans are to open a Domestic Violence Unit to which police officers would be assigned.
 "This month, I will open a unit called the Domestic Violence Unit; a house has already been identified. We are already partnering with Social Services, and we have to find officers who will be on call for 24 hours," he said.
 Mr Bonaby has received calls about the recent police-involved shooting in Grand Bahama.
 He said that it is still under investigation.
 "Everyone is entitled to make a complaint. Police-involved shootings will go to the Coroner's Court."
 ACP Bonaby said they are working to strengthen trust between the police and the public.
 "I encourage officers to wear their body cams, and they must wear it so you will see how we behave and conduct ourselves," he said.