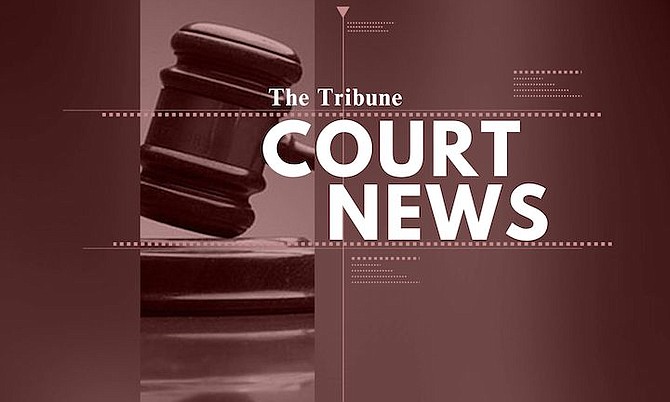 • October 13 hearing on winding-up arguments
By NEIL HARTNELL
Tribune Business Editor
nhartnell@tribunemedia.net
The Supreme Court will hear arguments from all sides on October 13 as to whether The Bahamas' first-ever crowd funding platform should be wound-up due to regulatory concerns about its solvency and operations.
Both the Securities Commission and ArawakX, and their respective attorneys, appeared before Sir Ian Winder on Friday afternoon after the Bahamian capital markets regulator moved to initiate legal proceedings to place the platform into court-supervised liquidation.
While the Chief Justice came to no decision, he is understood to have issued case management instructions with deadlines for both sides to file their respective arguments and evidence, plus "rebuttals" to each other's position and allegations, over the next few weeks culminating in the October 13 hearing before the Supreme Court.
And, while the Securities Commission is understood to have gone to Friday's hearing prepared to seek an injunction that would have frozen ArawakX's business until October 13, that ultimately became unnecessary. Khalil Parker KC, the Bahamas Bar Association chairman who is representing the crowd funding platform, gave an undertaking that his client will maintain the present 'status quo' and no pledge, deal or do anything that impacts client assets.
This is as good as an injunction because it means that ArawakX's business is effectively shut down until the October 13 hearing. The Securities Commission had previously extended the suspension of its registration and licence until today following last Wednesday's meeting between the two sides, where the platform committed to providing "substantive answers" to the regulator's solvency and other questions by last Friday.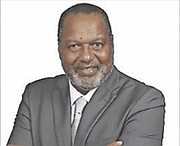 The Securities Commission, though, decided not to wait for those answers before making its legal move. The details of Friday's Supreme Court hearing were yesterday confirmed by D'Arcy Rahming senior, ArawakX's chairman and chief executive, who told Tribune Business that the undertaking given by his attorney makes little difference because "they've shut us down for the last 11 months since October [2022]" anyway.
He also voiced optimism that placing the dispute with the Securities Commission before the Supreme Court will ultimately lead to a resolution. "I want to say that I have every confidence in our legal process, and I'm happy to have my day in court," Mr Rahming told this newspaper. "I have every confidence in what is going on.
"I'm satisfied and really believe in this country, believe in our system, and I'm happy we're at this stage. Our position is that they've shut us down for the last 11 months from October, so it ain't no news for us. We're putting it in somebody's hands who are fair, the courts, and we'll have our day in court. That's all we've been asking for from the beginning.
"We've been consistent with that. At this stage, I have just to trust in my lawyer and all the things that are set up. Once all this is done, people will be educated." The Securities Commission, in a late Tuesday night statement last week, confirmed that its probe relates to concerns over "the trading platform's solvency", although it provided no further details.
"The Commission finds it most unfortunate that, instead of addressing the Commission's substantive and very serious issues, Mr Rahming has chosen to make inflammatory misrepresentations and outright fabrications of the Commission's concerns in a public forum," the Securities Commission said then.
"The Securities Commission has exercised both patience and restraint in dealing with MDollaz, trading as ArawakX, and we continue to exercise our professionalism in this regard. However, the Commission will not tolerate wild, misleading and potentially libellous accusations of the nature made in the referenced communication.
"The Commission seeks only to resolve its regulatory concerns with the principals of MDollaz trading as ArawakX in the interest of the investing public. As always, the Commission remains committed to its professionalism and hopeful that these matters can come to a productive end."
Mr Rahming, in exposing ArawakX's woes publicly via a letter issued to the capital markets and media, linked its difficulties to a highly-publicised battle for control of the crowd-funding platform with one-time Colina Insurance Company president, James Campbell.
Tribune Business disclosed in June how the fight with Mr Campbell, an 'angel investor' who provided ArawakX with a portion of its start-up funding, resulted in multiple bank accounts held with BISX-listed Bank of The Bahamas being temporarily frozen.
Justice Simone Fitzcharles, in a May 16, 2023, Order that also mentions Mr Campbell by name, ruled that Bank of The Bahamas "shall forthwith restore the claimant's [ArawakX] access to, and operation of, all of the accounts" that had previously been frozen.
The Supreme Court judge also ordered that Mr Campbell, "and all persons claiming under, by and through Mr Campbell, shall not continue or subsequently prosecute" any claims against the BISX-listed institution as set out in "the Higgs and Johnson letter dated October 28, 2022".
Mr Rahming, a former Bahamas International Securities Exchange (BISX) chief operating officer, blamed the battle with Mr Campbell for triggering the Securities Commission's "investigation that is still ongoing, 11 months later". He subsequently described it as "an 11-month 'examination' without end", with the regulator placing "impositions formal and informal" on ArawakX that threaten to "starve" it of capital and drive the platform into voluntary liquidation.
But, given what transpired between Arawak X and Mr Campbell, father of newly-promoted minister of agriculture and fisheries, Jomo Campbell, any financial regulator would be drawn to examine the financial implications for the crowd-funding platform, its corporate issuers and wider Bahamian investors.
ArawakX was originally created to fill a void in the Bahamian capital markets, which previously lacked a platform allowing start-ups and entrepreneurs to raise up to $5m in equity financing within a regulated market. It was also designed to give Bahamian investors access to greater and more diversified ownership opportunities, thereby helping to increase and spread the wealth.
Among the entities that have successfully crowd-funded via ArawakX to-date are the Red Lobster restaurant franchise (Pinnacle Franchise Brands), spearheaded by the late Chris Mortimer and James Owen; Dr Daniel Johnson's medical venture specialising in foot care; Chef Culmer's Tropical Gyro; and Nassau Gas.
ArawakX's woes have been evident for some time. Besides the battle with Mr Campbell, this newspaper revealed last month how its landlord, Sandyport Development Company, had placed an eviction notice on its offices and changed the locks due to the platform falling into arrears on rental payments.
ArawakX said at the time that it had moved to its own building off Joe Farrington Road, attributing the lease default to legal issues being ironed out with one of its financiers. Referring to the battle with Mr Campbell, Mr Rahming said: "During this time we haven't been able to generate any revenues or put any funds into the company.
"We recognise the impact of our Sandyport offices as a Community Investor Education Centre and we intend to be reopening that shortly as well. We fell behind in our bill because during this takeover, audit and examination period we haven't been able to generate any revenue or inject any funds, including our own into the company."