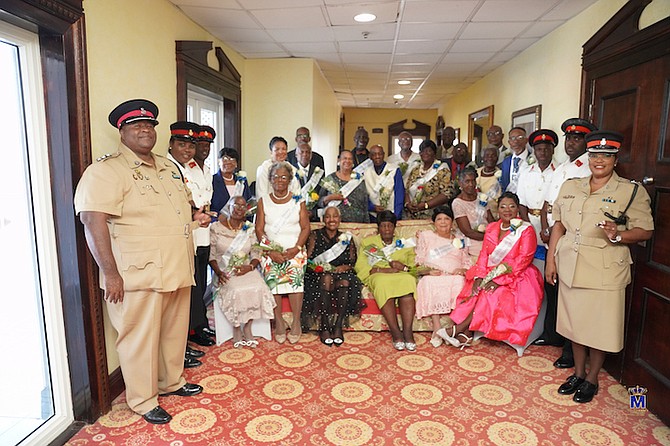 Photo Gallery
HONOURING OUR SENIOR CITIZENS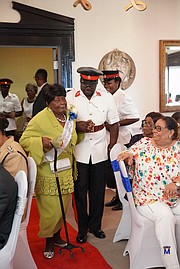 A LUNCHEON honouring senior citizens was held on Friday by members of the Royal Bahamas Police Force.
The event saw a number of senior citizens picked up and taken to hairdressers earlier in the week, before being taken to Superclub Breezes on Friday for a luncheon that also saw awards and honours being handed out - while music was provided by the police band.
Chief Superintendent Janet McKenzie and the officers of the Western Division hosted the event, which was funded through donations by sponsors.
Chief Supt McKenzie said: "As The Bahamas celebrates its 50th Independence anniversary, it is fitting to celebrate these men and women who assisted in the development of our country. All our honorees contributed to our beloved country in public and private service as homemakers, entrepreneurs, and leaders in civic and religious organisations. You, our seniors, existed before the country became independent and paved the way for many of the successes we enjoy today."
The honorees included Rosemary Newry, Godfrey Newry, Freddie-Mae Strachan, Mavis Alfreida Jackson, Gwendolyn Elizabeth Brown, Peter Deveaux-Isaacs, Vincent Hamilton, Deborah Cox Hamilton, Kevin Basden, Sonia Novella Bostwick, Leanora Morris-Poitier, Gloria Bonita Moss, Badia Gloria Balfour, Janus Dean, Roberto Thurston, Vernal Sands, Gladstone Thurston, Alice Maria Martinborough, Rosemarie Barry Sawyer, Alpheus Wright, Letitia Rose Curry, Bradick Henry Cleare, Agnes Elois Fernander-Pinder, Muriel Almonard, Victoria Dean, and Oliver Hunt.
The committee members who organised the event were Assistant Superintendent Aaron Wilson, Reserve Assistant Superintendent Muriel Almonard, and Sergeant 2679 Christine Allen.
The Tribune was a media sponsor for the event.