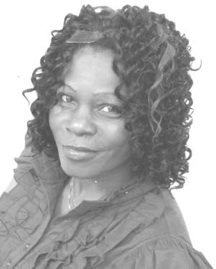 CATHERINE RAHMING
unknown - unknown
Funeral Service for CATHERINE RAHMING aged 54 years of Sutton Street, Kemp Road and formerly of The Bluff, South Andros who died on Friday, April 13th, 2012 will be held on Saturday, April 28th at 10:00am at Church of God of Prophecy, Shirley Street. Officiating will be Senior Pastor Dale Moss assisted by Associate Pastor Stephen Green and Associate Pastor Terrance Forbes. Cremation Will Follow.
Left to cherished her memories are her Children: Nacoya Pratt, Nakita & Nacodo Johnson; Grandchildren: Keontae & Keshontae Pinder, Sharlicia Seymour, Shyann Mackey & Samari Johnson; Sisters: Gloria Cartwright, Doralene Gibson & Florence Smith; Brother: Daniel Jr., Fredrick Sr., & Isreal Rahming Sr., of West Palm Beach, Florida; Sister-in-law: Anna & Mary Rahming; Brothers-in-law: Lecitus Gibson Jr. & Julian Perez; Numerous Nieces including: Joyce & Rosenell Cartwright, Sherrymae Miller, R/C 621 Carolyn Forbes, W/Sgt. 2312 Maltice Knowles, Debbie, Janet, Maria, Madine, Madonne, Tamara & Maxine Smith, Samantha Davis, Shena Neely, Donette Goodman, Carla Duncombe, Rochelle Black, Dorothy Gibson, Prescola Rolle, Nethalee Gibson, W/Cpl. 1768 Idell Gibson, Danria Turnquest, Euta, Yvonne, Claudine, Remilda, Pernice & Tamika Rahming, Judy Roberts, Shenika Antoine, Kathleen John & Gloria Frodyma of Detroit Michigan; Numerous Nephews including: Petty Officer Jacob Jr., & Prison Officer Cpl. Roswell Cartwright, Alexander Smith, Eddison, Johnathan, Kevin, Cadwell, Dave, P.C 3097 Wayde, Keith & Prison Officer Ricardo Gibson, Fredrick Jr., MacDonald, Edwin, Ephraim, Derek, Jason, Spence, Clifton, Lawrence, Lorenzo, Arnold, Arthur Jr., Israel Jr., Alvin, Cleveland, Jamal & Sherman Rahming, Dwayne & Dwight Forbes & Dominic Goodman; Numerous Grandnieces & Nephews including: Marvin McKenzie, Faith Raguel, Karen Allen, Troy Black, Vallon, Vazel & Vakito, Adra & Ava La-Roda, Leslie Brown, Ernest Jr., Rashae, Duran, Malihya, Trinity & Serenity Cartwright, Darren Knowles Jr., Clinton, Rashad & Clindera, Alexandria, Anthon, Cordero, Tyrell, Shannon, Tamesha, Ashley, Megan, Anthony, Fredricka, Gabrielle, Shawn, Tashawn, Tamia, Charltonique, Reka, Renado, Valexia, Vanessa, Jasmine, Sterling Jr., Raquel, Rickia, Unique, Davia, Carson, Dave, Davonya, Davion, Kendera, Alleyandra, Trenny, Shanrear, Barry, Cola, Edwina, Monique, Kesha, Deangelo, Correo, Tonya, Cueshea, Edmonique, Candice, Dorrinda, Kathea, Eloise, Micko Jr., Tiffany & Sonovia; A host of other Relatives and Friends including: Nick, Mack & Gloria Pinder, Supt. Of Police Wayne Miller, Prison Officer Ernest Forbes, Susan McKenzie, Darren Knowles, Robert Allen, Elena Black, Kenhugh Rolle, Levita Pinder, Andrew Rolle, Cameron Conliffe, Aniah Raguel, Oswald Meadows, Al Johnson, Randy, Sherene Cartwright, Natasha Cartwright, Kate Rahming, Theresa Rahming, Ingrid Forbes, Senior Pastor Dale Moss and the officers and members of Church of God of Prophecy Life Transformation Center, Shirley Street, Bishop Michael Symonette & the officers and members of St. John Native Baptist Church, the Doctors and Nurses of the Accident & Emergency & Gynae Ward, Princess Margaret Hospital and the entire Sutton Street, Freetown Lane, John Evan Road & The Bluff South Andros communities.
Viewing will be held at Clarke's Funeral Home #10 Tonique Williams-Darling Highway on Friday, April 27th from 10:00am to 6:00pm and on Saturday from 9:00am at the church until service time.