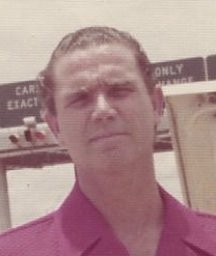 Walter Watson Russell Sr
unknown - unknown
Funeral service for Walter Watson Russell Sr., 79, of Soldier Road passed away on April 19th, 2012 at the Princess Margaret Hospital will be held at Glad Tidings Tabernacle Kemp Road on Saturday April 28th, 2012 at 11:00am. Rev. Dr. Vernon Moses assisted by other ministers of the Gospel officiating.
He is survived by his wife: Irene Russell; three children: Sherrie and Julie Carey and Walter Russell Jr.;
Adopted son: Donald (Don) Carey; adopted daughter: Sandra (Joy) Carey; two sons-in law: William (Bill) and Bradley Carey; one brother: Kenaz Russell; two brothers-in-law: Eugene Hall and Neville Pyfrom; three sisters-in-law: Kay Russell, Minnie Hall and Hilda Pyfrom; six grandchildren: Erica, Sonia, Jessica, Grien and Bradley Carey Jr., and Crystal Carey-Rolle; one grand-in-law: Antionne Rolle; two great grandchildren: Tyson Strachan Jr. and Tanay Rolle; numerous nephews and nieces and other relatives and friends including: Mrs. Mae Carey, Ray & Betty Carey and family, Peter & Margaret Carey and family, Roscoe & Patricia Carey and family, Stephen & Yvonne Storr and family, Cartlon & Deborah Cooper and family, Andre & Phyllis Cartwright and family, Lawrence and Joanna (Joey) Lightbourne and family, Dennis & DJ Carey, David (Tiny) & Sherelle Carey and family, Burton (BJ) & Janilee Lightbourne and family, Jonathon & Kayvaun Wong, Fabian & Clover Carey, Alice Jones and family, Michael and Joanna Lothian and family, Vera Low, Jackie Major, Ann White, Bernadette Tynes, Camille Johnson, Joaquim Costa, The Glad Tidings Tabernacle family, The Assemblies of God Family, The Management and Staff of the Intensive Care Unit PMH, The Management and Staff of Banco de Bogota, Maria Fernanda Blanco, Luisa Hernadez, Shyantel Darling, Marjorie Lewis, Larry & Paula Treco and family, Mr. & Mrs. Errol Strachan, Boute Benoit and family, Clarita Lockhart and family, Special thanks to Dr. Cheryln Maise, Dr. Robert Ramsingh and Management and Nursing Staff of PMH Private Medical Ward including Nurse Campbell and Butler, Faith Walk Ministries.
In lieu of flowers donations may be sent to the Bahamas Heart Foundation P.O. Box N-4296 or The Cancer Society of the Bahamas P.O. Box SS-6539.
Friends may pay their last respects at Pinders Funeral Home, Palmdale Ave., Palmdale on Friday April 27th, 2012 from 5:30pm until 7:30pm.