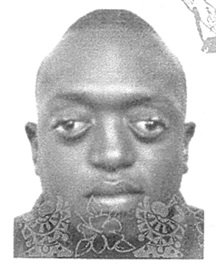 Carol Wayde Demeritte
unknown - unknown
Funeral service for CARLO WAYDE DEMERITTE (LOLO), 23 yrs., a resident of St Barts Rd, who died on 17th January, 2012 will be held at Hill View Seventh Day Adventist Church, Tonique Williams-Darling Highway, on Sunday at 11:00a.m. Officiating will be Pastor Kent Price. Interment follow in Lakeview Memorial Gardens, JFK Drive.
Carlo will forever live in the hearts of his mother: Shelia Demeritte; Brother: Gary Demeritte; Sisters: Tanya, Nicole, Maeann Demeritte; Nephew: Bradley Wright, Niece: Afuh Johnson; Adopted Farther: Pastor Dave Baker; Adopted Mother: Minister Michelle Baker; Adopted Brother: Davareo Baker; Adopted Sisters: Davonia K and Davina Baker. Aunts: Agnes Sweeting, Shirley, Andrea, Diana, Joanna and Eleanor. Step Aunts: Ethel Gaitor – Copeland, Naomi, Jean, Petral, Marjorie, Maria and Althemez. Uncles: Asthon Demeritte, James and David Farrington. Cousins: Isadora, Michelle, Minister Yvonne, Barbara, Betty, Lyn, Deanne, Sarah, Cathleen, Deloris, Cheryl, Eleanor, Alison, Lizerene, Margaret, Thelma, Shereice, Sherrine, Michelle, Melinda, Sherelle, Wendia, Tia, Christina, Deandra, Shavonne, Lumika, Shandia, Ashley, Ciara, Yasminique, Tia Smith, Kelsey Jr, Waymond, Kelvins, Ulrick, Randolph, Kirk, Anthon Jr, Raymond, Nan, Devitte, Deangelo, Ricardo, Marvin, Valentine, and David Jr. His loving friends: Mr. Deleveaux, Evanda Ladora, Stephen King, Terrance Evans, Lyndell Beneby, and Cruz Gilbert. A host of other relatives and friends including: Yvette Lewis and family, Minister Ricardo Miller and family, Freddie Williams and family, Patricia Bain and family, Tavis Evans and family, Willie Taylor, Starbucks the Reef Atlantis, C.V.Bethel Class of 2006, Blue Adventures by Stuart Cove, Uncor Globe Security, Fire trail Ministries, Hill View S.D.A Church, Christ Temple, New Destiny Fellowship Centre, The Golden Gates #2 community and Sea Keepers water features Atlantis.
Friends may pay their last respects at Demeritte's Funeral Home, Market Street, from 10-6:00 p.m. on Saturday & on Sunday at the church from 10:00 a.m. until service time.
 
A Memorial Service will be held on Thursday 2nd February,2012 at Fire Trail Ministries, on Gladstone Road at 7:30 P.M.