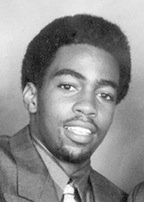 Devaughn ""Jilcus"" Allan Rolle
"Daddy Von"
unknown - unknown
Funeral Service for Devaughn "Daddy Von" Allan (Jilcus) Rolle, 34, of Dennis Court East Yellow Elder Gardens, who died at his residence July 5th, will be held on Saturday 11:00 a.m. at New Destiny Baptist Cathedral Baillou Hill Road. Bishop Delton D. Fernander assisted by Other Ministers Of Religion will officiate and interment will follow in Woodlawn Gardens Soldier Road.
Left to cherish his memories are:
Four children: Jadeisha, Dawn, Diego and Davan
His parents: Jeremiah and Vangy Rolle
Two brothers: Antoinne and Jeremiah III
One sister: Davanekque Rolle
Two nieces: Tanay and Jamyah
Aunts: Lillian and Brenda Smith (Len), Rev. Rosslyn Speights (Gordon), Norma Coleman, Delena Taylor (Charles), Paula Knight (Marshall) Rebecca Smith (Ralph), Louise Meadows (Nathan), Lilian Rolle, Venera Russell (Frenchie), Valda Rolle, Denise Bell (Ricky) and Van Rolle
Uncles: Bernard, Eric and Carl Rolle (Yvonne), Kenneth Rolle (Antoinette), Gregg Rolle (Donna),Darrell Smith (Suzette), James Smith (Gloria), Vincent Smith (Stephanie), Phillip Smith (Sheena) and Keith Smith
Special friend: Roneka Johnson
Sister-in-law: Crystal
Cousins: Donna, Andrew, Bridgette, Hank, Olivia, Tamara, Asherann, Raquell, Damien, Juan, Marcos, Deon, Tanya, Keenya, Nicarra, Indira, James, Jermaine, Jerome, Pete, Vic, Tony, Ron, Latesha, Edwin jr., Lantasha, Rochelle, Kenneth, Brian, Rebecca, Elijah, Jinekqua, Dina, Charles III, Alan, Phillip Jr., Bret, Lynn, Carlos, Carletie, Sherece, Krystel, Natisha, Nat, Christine, Pat, Donny, Robin, Terry, Sharon, Symeka, Kenya, Aniska, Edwa, Nakia, Jaamal, Mario, Kaywannna, Kwemo, Clint, Deodano, Dorell, Derek, Michelle, Marsha, Sheneka, Renaldo, Reco, Ricardo, Renardo, Raquel, Sandra Roberts, Shayne Hall, Necy, Tiara, Keva, Cleo, Dayvon and Jay
Numerous relatives and friends include: Rev. and Mrs. Mark Carey, The New Destiny Cathedral family, Staff of Thelma Gibson Primary School, Ms. Bridgette Forbes, the community of Rock Sound Eleuthera, Evalina Hall, Andrew Symonette, Eddie and Rovina Symonette, Olivia Symonette, Bahamas Customs and Immigration Departments, Business Licence and Valuation Departments, William Carey and family, Rev. Irene Russell and family, the communities of Sea Breeze and Yellow Elder Gardens, Staff of Cable Bahamas, Derek Eldon and family, Max Albury, Pedro Roberts, Jerome McIntosh and family, Ed Curling and family The Honorable Deputy Prime Minister Philip 'Brave' Davis, Brittney Knowles, The Honorable Alvin Smith, Tyrone McKenzie and family, Joanna Neely, Ministry of Education Pre-school Officers and Teachers, Kernita Sands and family, Doreene Deveaux and family, the Smith and Sands families, Lois Turnquest and family, Kim, Jean Sands and family, Ken Kerr and family, Ellsworth Rolle and family, Philip Brooks and family, Floyd Percentie and family, Gary Cooper and family and Ian Lightbourne and family.
Relatives and friends may pay their last respects at THE CHAPEL OF MEMORIES COMMONWEALTH FUNERAL HOME INDEPENDENCE DRIVE on Friday from 11:00-7:30 p.m. and at the church on Saturday from 10:00 a.m. to service time.