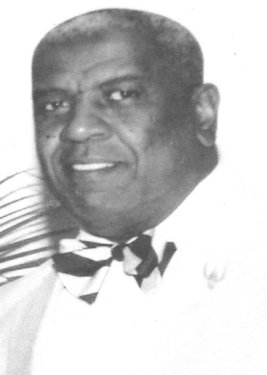 Raynold Kim Devesco Cartwright
unknown - unknown
Death Announcement
For
Raynold Kim Devesco Cartwright
SON, BROTHER, UNCLE, FRIEND
SUNRISE: AUGUST 25TH, 1959
SUNSET: JULY 16TH, 2012
LAID TO REST: JULY 19TH 2012
LAKEVIEW MEMORIAL GARDENS & MAUSOLEUMS
J.F.K. DRIVE & GLADSTONE ROAD
At times like these, it is only God who can speak the words
that calm the sea,
Still the wind, and ease the pain.
We love you Kim.
Raynold Left Great Memories With
His Parents:
Thelma Cartwright (mother), Cecil Cartwright Sr. (father)
His Siblings:
Christopher, Wayne (Mavis), Stephanie (Orthnell) Hield, Cecil II (Eldina), Constance (James) McKinney, Sheldon, Patricia (Phillip) Johnson, Brendan, Antoinette (Michael) Moxey, Chelsea Cartwright
His Nieces and Nephews:
Christophe, Christie Khia, Christaan, Omar, Consuelo, Kafi, Annick, Nicole, Opal, Kimberley, Kimiko, Kimali, Ashiel, Jakiel, Cecil III, Cepal, James, Jace, Alexiou, Vito, Kadisha, Ashley, Adam Jordan, Brenandan, Antwoia, Antwoine
His Grandnieces and Grandnephews Including:
Anheli, Kai, Jerai, Khymari, Aaliyah, Brittney, Jaden, Alexiou Jr., Alexis, Kimani, Kimari
His Aunts:
Lona Pearl, Deloris, Virginia, Theresa, Joyce, Clarita
His Uncles:
Frank, Joe, Okell, Clarence, Norris
Numerous Cousins Including:
Stacy Moultrie, Marissa Wells, Francina Adderley, Curlene McNeil, Rev. Carla Culmer
His Special Friends Including:
Dr. Madlene Sawyer, Drumeco & Chakita Archer, Julia Burnside, Sandra Smith, Neville and Minita Wisdom, Stephanie McSweeny, Betty Farquharson, Sharon Saunders, Adelma Roach, Levette Richardson
And A Host Of Other Relatives And Friends.