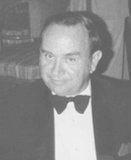 Sir Joseph Vincent Lleida
unknown - unknown
A funeral service for the late Sir Joseph Vincent Lleida, 81, of Bougainvillea Avenue, High Vista, Nassau, The Bahamas will be held at St. Francis Xavier Cathedral, West Hill Street, Nassau, on Monday, 30th July, 2012 at 11:00 a.m.
Monsignor Preston A. Moss assisted by Father Glen C. Nixon will officiate and interment will follow in the Catholic Cemetery, Infant View Road, Nassau.
Mr. Lleida was predeceased by his wife, Mildred (Millie) Sybil Lleida and is survived by his sons, Christoper and Stephen Lleida, grandsons, Daniel, Cody and Julian Lleida; granddaughters, Ashlyn and Amber Lleida; sister, Winnifred Swann of England; daughters-in-law, Dolores and Patrice Lleida; a niece, Melinda (Susan) Farndell; nephews, Adam Farndell, Paul and Simon Swann; Pauline Roberts & family, Gwenth Winter & family, Thelma Roberts & family, Betty Higgs & family, the family of the late Doris Daigle, Ken Daigle, Mr. & Mrs. Lester Albury & family, Archbishop Patrick C. Pinder, Monsignor Preston A. Moss, Father Glen C. Nixon, Mr. & Mrs. B. O'Brien & family, Angie Achara, Linda Huber, Mae Sweetnum, Mr. & Mrs.Charles Fernie, Mr. & Mrs. Sydney Sweeting, Mr. & Mrs. Thomas Chatterton, Mr. & Mrs. Graham Cooper, Sylvia Malone, Mr. & Mrs. Tim Lightbourn, Family of the late Mr. & Mrs. Bill Sawyer, John Re & family, godchildren, many other relatives and friends including Premier Importers Limited family, caregiver Yasmin Rolle and the doctors & nurses who cared for him.
Instead of flowers the family request that donation be sent to The Vincent De Paul Society, P.O. Box N. 8187, Nassau or to the Bahamas Heart Association, P.O. Box N. 8189, Nassau, in memory of Sir Joseph Vincent Lleida.
Arrangements by Kemp's Funeral Home Limited.