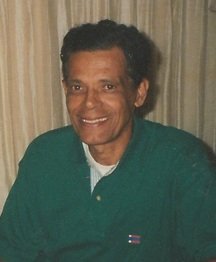 Cyril A Griffin
unknown - unknown
Cyril A. Griffin age 73 years of Governor Harbour, Eleuthera died at the Doctors Hospital on Sunday June 24th, 2012.
He is survived by his wife: Esther Carol Griffin; son: Cyril C. Griffin; daughter: Esther A. Griffin; sisters: Brenda, Norma Johnson, Shiela Archer, Jean Davies, Ruth Griffin, Gretchin Bootle, Joanne Behagg, Freda Edwards and Sarah Hammond; brothers: Everitte Griffin, Lawrence, Edwin, Glen Griffin and Curtis Thompson; and a host of other relatives and friends to numerous to mention.
Funeral Announcements will be announced at a later date.