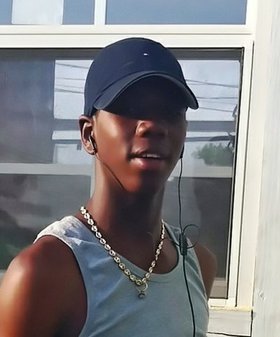 Jimico "Meco, Brown Boy" Traydero Brown
unknown - unknown
Ruby Death Notice for Master Jimico Traydero "Meco, Brown Boy" Brown age 16 years of Fifth Street, Coconut Grove passed from this life on Sunday, June 24, 2012.
The Radiance of this "Ruby of A Gem" will always glow in the hearts of his:
Father: Jim Brown Sr.;
Mother: Tamika S. Hamilton;
Two Brothers: Jiquon and Jim Brown Jr.;
Two Sisters: Brenique and Jinaya Brown;
Grandmother: Veronica Louise;
Grand Father: Oswald Brown;
Step Mother: Tyranya Brown;
Thirteen Uncles: Troy Sr., Trevor Sr., Kevin Sr. and Jemo Hamilton, Harry Hanna, Augustine Kandal Brown, Pastor Randy Nottage, Sidney Farrington, Stanley Sands, Aaron Huyler Rodney and Julian Saunders and Kenneth Hepburn;
Thirteen Aunts: Karen Nottage, Wendy Farrington, Marcel Hamilton-Sands, Antoinette Hepburn, Monique, Collene and Sophia Hamilton, Ramona Brown, Jewel Huyler, Shantel Saunders, Erna Hanna and Francis Johnson;
God Parents: Andy Hanna, Gordon Albury, Venessa Campbell, Lisa Stevenson, Valarie Cash, Shanta Knowles and Geneive Adderley;
Other loving family and friends including: Leevanya Archer, Dr. Zelrona Mackey, Coaches Nigel Ingraham and Brent Stubbs.
Ruby services are incomplete at this time, check website for updates!!