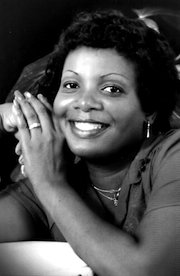 Allison ""Ellie"" Maxine Rolle
unknown - unknown
Funeral Service for the Late Allison Maxine "Ellie" Rolle, 56 years of Stapledon Gardens and formerly of Rolleville, Exuma will be held on Saturday May 12th, 11:00 a.m. at Mt. Ararat Baptist Church, Washington Street. Rev. Dr. Gloria Ferguson will officiate. Interment will follow in Lakeview Gardens, J. F. K Drive.
Allison was predeceased by her Father: Alfred Bain, Mother: Mary Idella Lockhart, Step Father: Allan Lockhart Sr.
Treasured memories will always linger in the hearts of her Daughters: Nyoka & Tiffany. Grands: DeShawn, Diavan, Darinae, DeVante, Deja, DeAnna, Sanaa. Brothers: Fredrick, Roston Sr., Allan Jr., Bob Allan Sisters: Min. Jacqueline of Ocala Florida, Elaine, Iris Gaitor, & Agnes Uncles: Cleveland & Edric. Aunts: Agnes, Carolyn Rolle and Elevetha Lockhart Nephews: Anthon, Cpl. 2450 Dana Rolle, Reonardo Gaitor, DeAngelo Rolle and Gregory Clarke. Nieces: Ivadell, Melissa, Marlinda, W/Cpl . 2555 Nanette Storr, Natasha Clarke, Piscal (Tenille), Larise, Reoniska, Allistine, Shantell, Danel, Shavette. Grand Nephews: Arnold, Ashley, Ashniel, Larry, Lamarion & Roston Jr., Tamaria Marvin Jr, Travonne & Akeem. Grand Nieces: Keisha, Dremika, Jackia, Xziver, Tiarra, Tandy, VaShanti, Zion & Faith. Brother in law: Chief Officer Enoch Gaitor of Her Majestry Prison. Numerous relatives and friends including: Min. Carla and Ted Kelly, Bridget Morley, Sgt. 1575 Byron Rolle, Paulette Alesnik Claudette, Wellington, Samuel, Jason, Craig, Leslie, Kevin, Ann, Trevor, Marva, Denise, Ernest, Mike, Elvardo, Felix Jr., The Entire Rolle Family, Lavardo Bullard, Leslie Newton and family, Princess Cleare, Gabby and Portia Major, Latishka Lockhart and family, Trudy and Cohen Sweeting, Anishka Lockhart and Family, Rudolph Miller, James Barr, Alice and Mae Munning, Cudymae, Edithmae, Susan, Lornamae and Eldora, Audrey Taylor and family, Linda Colebrooke, Patsy Knowles, Pat, Ricardo, Kadesh, Charlie, Mrs. Charlton, Jan, Ms. Bain and the Managment & Staff of ZNS, Dr. Raleigh Butler, Dr. Margo Munroe and Doctors & Nurses of the Gynae Ward and the entire Medical Team. Shirley Clarke, Francis Johnson, Dianna Lightbourne and family, Laurel Fowler and family, Barbara Rodgers Gloria Mortimer and Family, Ardencia Simmons, The entire staff of Citco Fund Services Bahamas Ltd, Crystal Ferguson and family, Staff of Fashion Hall, Carmicheal Road. The Management and Staff of Green Parrot Restaurant, The Staff of the Police Control Room including EMS, The Staff of C.R Walker Senior High School, Mount Ararat Baptist Church and family, The entire Rolleville community and other relatives and friends to numerous to mention.
Friends may pay their last respects at Bethel Brothers Morticians, Nassau Street on Friday from 10:00 a.m. to 6:00 p.m. and on Saturday at the Church from 10:00 a.m. until service time.