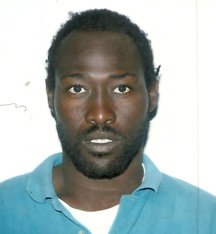 Jeremiah "Springer" Javon Williams
unknown - unknown
Jeremiah Javon "Springer" Williams, 31 years, a resident of Malcolm Road died at the Princess Margaret Hospital on Saturday, May 19, 2012.
He is survived by his mother: Evangelist Berris Williams; seven brothers: Rosald Jr., Harcourt, Stephan, Mcgyver and Andrew Williams, Arthur Fife Williams and Harcourt Demetrius Lowe; six sisters: Denise Brown, Lisa, Debbie and Emerald Williams, Fredricka Williams Hanna and Christine Curtis; four nieces: Ashley, Shameka, Eugenia and Norine; three nephews: Ashton, Kevin and Charles, Jr.; ten aunts: Willamae Wright, Anitta Williams, Julia Martin, Dorie Cash, Zorian Munnings, Mildred Duncombe, Predencil Strachan, Violet, Marilyn and Laverne Grant; seven uncles: James and Stedman Grant, Erskine Wright, Wenzel Martin, Anthony Munnings, Pastor Bruce Farrington and Oris Strachan and a host of other relatives and friends.
Funeral Arrangements will be announced at a later date.