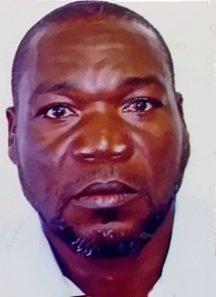 Frisner Pierrelus
unknown - unknown
Topaz Funeral Services For Mr. Frisner Pierrelus age 53 years of Marsh Harbour Abaco and formerly of Saint Louis Du Nord Haiti will be held on Saturday, December 01, 2012 at 1pm at Friendship Baptist Church, Marsh Harbour Abaco. Pastor Antoine Joseph, assisted by Pastor Anthony Swain will officiate and burial will be in, Marsh Harbour Public Cemetery, S. C. Bootle Highway, Marsh Harbour Abaco.
The Radiance of this "Topaz of A Gem" will always glow in the hearts of his:
Mother: Philia Alexandre Noel;
Three Sons: Moses, and Kisnel Pierrelus;
Two Daughters: Witmerlin and Witlene Pierrelus;
One Step daughter: Sherlene Pierre Phillip;
Two Granddaughters: Sinjreena and Sereena Joseph;
One Brother: Samson Eliazar;
Three Sisters: Denise Eliazar, Marie Eliaza and Brabara Pierrelus;
Two Uncles: Marandieu Dieudonne and Acae Alexandre;
Two Aunts: Rosalie Francois and Madam Pierre;
Four Nephews: Jean Dorestil, Samuel, Ryzen and Malcom Fenelus;
Five Nieces: Edith, Erica and Tracy Dorestil, Brianna and Felisha Fenelus;
Grand Nephews: Maximus Pinder and Nathanal Dorestil;
Two Brothers-in-law: Samuel and Eric Fenelus;
Nephew-in-law: Angus Pinder;
Other loving family and friends including: Antoine and Evanna Louis, Jackson and Matase Pierre, Nozier, Mrs. Setasse, Katia, David and Roise Dieudonne, Leonie Thompson, Mrs. Derichmonde, Selane Auther, Francis Gieumme, Mr. and Mrs Levy Severe, David Bienaime, Milane Huyler, Jean Honarat, Odette Francios, Cadet, Bridgette, Jacqueline, Lebany, Madalside, New Apostolic Church, Mr. and Mrs. Sanvil, Mrs Eledie, Deval, Odennae, Nestore, Evon, Osnee, Katrene, Degeson Phillip, Degeson, Finly, Channa, Kislen, Edmond, Manies, Pastor Antoine Joseph, Pastor Charlie, Dubie, Kately and Ester.
Visitation will be at Friendship Baptist Church, Marsh Harbour Abaco on Friday, December 01, 2012 from 6pm to 10pm and on Saturday, December 02, 2012 from 10am to service time.
Visit Our Website: www.emeraldridgemortuary.com view video tributes, sign guest book and send condolence, sympathy, share memories and make funeral arrangements.