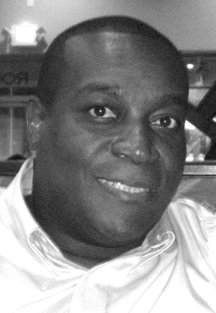 Willie Graham Scavella
unknown - unknown
Funeral Service for Willie Graham Scavella, Esq. affectionately called "Billy" age 48 years old of #1 Harold Road Heights and formerly of Gregory Town, Eleuthera who died in Jackson Memorial, Miami, Florida on Monday, November 19th, 2012 will be held on Saturday, December 1st, 2012 at 10:00am at Evangelistic Temple, Collins Avenue. Officiating will Rev. Delton Ellis assisted by Minister Vaughn Miller. Interment will follow in Lakeview Memorial Gardens, John F. Kennedy Drive and Gladstone Road.
Left to Celebrate his life is his Wife: Audrey Sheila; Children: Rico, Kyron, Bria & Erin; Grandchild: Rico Jr.; Daughter in Law: Taquetta of Lake Placid, Fla.; Father & Mother in Law: Rev Joseph & Judith Taylor; Adopted Parents: Randy & Marina McClain; Brothers: James "Glen", Stanley, William "Chris", Patrick, Peter, Robert "Monty", Allan, Dave and Colin Scavella; Sisters: Sheila Scavella, Joan "Julie" Butler, Jasmine "Dale" Minnis; Sisters in Law: Nurse Wilma, Delores, Lavern, Elise & Catherine Scavella, Jennifer Deveaux, Verna Stubbs, Giselle & Clarice Taylor; Brothers in Law: Sammy Butler, Cecil Minnis, Delano Taylor, David Deveaux, Wilbert Stubbs; Aunts: Angela Simmons, Lillian & Elaine Bethel, Mildred Ball; Uncles: Ronald & James Scavella, Stanley & Roston Simmons; Nieces: Alia Gilbert, Tamera, Gina, Adatheline, Glenique, Logan, Ryanette, Christa, Peetra, Robin, & Deandra Scavella, Lawania Cambridge, Tawanna Cash, Shancola Hudson, Glenda Saunders, Elethra Curry, Tara Robinson, Bianca & Keva Butler, Cecilly & Celine Minnis Alyssa & Ashleigh Stubbs, Jonnice, Joinee & Jonette Taylor; Nephews: Jeff Jr., Jamaal, Ryan, Renaldo, Stanley Jr., Asher, Ryan, Allan Jr., Jermaine, Neco, Picard, Robert Jr., Raven, Colin Jr., Terrence & Demetri Scavella, Samson & Bronson Butler, Isaac Taylor, Brandon & Ajani Deveaux, Wilbert Stubbs II, Byron & Brendon McClain; God Father: Honourable Phillip M Bethel Sr. of Governor's Harbour, Eleuthera; Numerous Cousins including: Clifford "Butch" Scavella, Blair, Quenstin, Wanda, Lavaeda, Gretchin, Robin, Sherry, Wilda, Pamela, Diann, Nolan, Pachino, Audrea, Kennedy, Annie, Ramona, Charles, Dorrin, Muriel, McLisa, Minister Kendal, Kirkwood, Harry, & Errol Jr. Simmons, Judy, Esther and Kim and many others too numerous to mention; Other Relatives & Friends: Minister Vaughn P. Miller, Sonia Cox Hamilton, Art & Vickie Malloy of Atlanta, Ga., Pastor H.A. Roach and Family, Nurse Priscilla Scavella, Princess Hepburn, Nicole Scavella, Timothy Treco, Lucille McClain of Raeford, NC, Carol Watson, The staff at the Bridge Authority, The Management and Staff of Master Technicians & Best Buy Furniture, The Honourable D. Shane Gibson, Honourable Vincent Peet, Mr. Rory Higgs, Pastor Delton Ellis, Pastor Beatrice Knowles and many, many, many more too numerous to mention.
Viewing will be held in the Irenic Suite at Restview Memorial Mortuary and Crematorium Ltd., Robinson and Solider Road on Friday from 10:00am to 6:00pm and on Saturday at the church from 8:30am until service time.