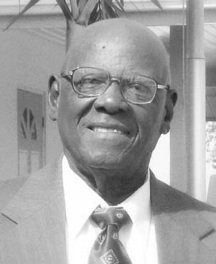 Catechist George Washington Reckley
unknown - unknown
Funeral Service for Catechist George Washington Reckley age 87 affectionately called "Pa" of Green Turtle Cay Abaco, who died at his residence April 14th, will be held on Saturday 10:00 a.m. at St. Peters Anglican Church Green Turtle Cay Abaco The Right Reverend Bishop Laish Z. Boyd assisted by Rev'd Father D.E. Angelo N. Bowe and Rev'd Willish Johnson will officiate and interment will follow in the Public Cemetery Green Turtle Cay Abaco.
He is predeceased by grand-daughter: Chandell Reckley
Left to cherish his memories are:
His wife: Barbara
Sons: Bradley, Wayne, Gilbert and Joel Reckley
Daughters-in-law: Lovely, Donna Lee, Bridget and Lories Reckley
Step-children: Debra Miller, Gail, Austin, David and Desmond Hepburn
Siblings: Leroy and Leon Reckley, Adelina McIntosh and Roberta Russell
Grand-children: Cornelia, Cornelius, Wayne Jr., Dwayne, Danielle, Keran, Wayanna, Waynette, Azriel, Rashad, Joel Jr., Javon and Jayden Reckley
Great grand-children: Shawnelia Reckley, Rhashadd, Lannekka and Knahj Morley, Adaria Bain, Chelshanno Adderley, Chelsea and Ellie Reckley, D'Andre, Scarlett and Meigha Reckley, D'Arjanae and Ferris Nicholson Jr.
In-laws: Sonya and Jennie Reckley, Euland McIntosh and Brian Russell
Step-in-laws: Bernadette and Demeka Hepburn, David Miller and Mitchell Lowe
Numerous: nieces, nephews and cousins
Special friends: Kim Reckley, Nikki Reckley, Andrew and Beverly Thompson, Floyd Lowe, Mike James and family ,James and Marilyn Saunders, Bishop Laish Z. Boyd and family, Bishop Drexel Gomez and family, The Former Prime Minister Hubert a. Ingraham and family, "The Domino Crew", Taxi Drivers, the Archer, Russell, McIntosh, Lowe, Bodie, Curry, Jones, Levarity, Saunders, Baillou, Sawyer, Thompson and Johnson families, Father Bowe and family, Father Rolle and family, Father Smith and family, Rev. Johnson and family, the entire communities of Green Turtle Cay and Blackwood Abaco, St. Peters and St. Annes Anglican Church family
Special thanks: to Dr. Boyce , Dr. George Charity and the Nurses at the Green Turtle Cay Clinic.
Relatives and friends may pay their last respects at the church in Green Turtle Cay on Friday from 5:00 p.m. to service time on Saturday, Funeral arrangements are being handled by THE CHAPEL OF MEMORIES COMMONWEALTH FUNERAL HOME INDEPENDENCE DRIVE.