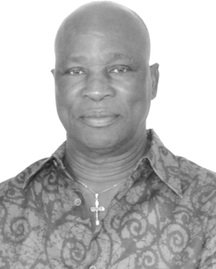 George "Joe" Washington Rolle Sr
unknown - unknown
Funeral Service for the Late George Washington "Joe" Rolle Sr., 70 years of James Cistern, Eleuthera, will be held on Saturday August 24th, 2013, 11:00 a.m. at Wesley Methodist Church, James Cistern, Eleuthera. Rev. Dr. Godfrey A. Bethell assisted by Pastor Henry Whyte and Mrs. Vernita Bethell will officiate. Interment will follow in James Cistern Public Cemetery.
He is survived by His wife: Hilda Rolle. 4 daughters: Cindy, Lillamae & Karen Rolle, and Patriece Bethel. 1 son: George Jr. 3 grandchildren: Angelicia & Angelisha Bethel, & Patricia Rolle. 4 brothers: James, Lionel, Edison,.and Hasting. Mother-in-law: Rhoda Johnson of Nashville. 9 brothers-in-law: Earl Sr. Charles Sr., Napoleon, William, Noel Sr. and Edmund Johnson, Eric Smith, Clifford Wood and George Bethel. 6 sisters-in-Iaw: Gloria, Berniece and Marilyn Rolle, Annie Davis, Brenda and Sandra Johnson. Nephews: David, Wayne, Clinton, Gregory, Dwayne, Rev. Theophilus, Naaman, Romeo, Trevor, Kingsley, Vince, Mario, Quan & Julian Rolle, Spence, Edmond, Kevin, Adney, Jeffrey and Martin Bethel, Michael and Harris Woods, Scott, Meekahl and Larry Davis Jr., Earl Jr. Demetrie, Charles Jr., Noel Jr., Chavaz, Carlos, Roger and Kyle Johnson. Nieces: Alva, Portia, Margo, Brenda. Dawn, Vandra, Sparkle, Lakell, Anitra, Kaysalah, Jennifer, Gaylene, Paula, Merle, Phyllis, Althea, Lorraine, Janet, Monique, Shakara, Phylicia and Kylisia. (60) Sixty grand nephews. (48) Forty-eight grandnieces. God children: Shirlene Pinder, April Dean, Kaytell Johnson and Elgin Johnson. Numerous relatives and friends including: Raymond Rolle & family, Olga Bowles & family, Vernita Ward & family, Blanche Sanford & family, Billy Stubbs & family, Freddie Pinder & family, Harriet Pinder & Family, Beverly Roberts & family, Miriam Knowles & family, Rodney Pinder & family, Helen Robinson & family, Florence Belle & family, Ruth Thompson, Marilyn James & family, Della Reese Rolle & family, Lillian Petty & family, Norma Rolle & family, ClaraMae Johnson & family, Chris Rolle & family, Sarah Williamson & family, Levi, Ben, John, Shad & Jerry Rolle & family, Esther Lene Johnson & family, Rudolph Bethel & family, Delores Newbold & family, Donald Bethel & family, Harrison Bethel & family, Jemima Johnson & family, Martha Bethel & family, Thomas Johnson, Israel Johnson & family, Isaac Johnson & family, James Bethel & family, Ruth Bethel & family, Frizze Ward & family, Rosemary Thompson & family. Entire Staff of Family Guardian, Bernard Bethel & family, Myrtle Curry & family. Dr. John Mensah, Nurse Bernadette Colebrook, Rev. Godfrey Bethell & family, Pastor Henry Whyte & family, Bro. Freddie Ferguson & family, Sis. Vernita Bethel & family, Wesley Methodist Church James cistern, Bahamas Conference of the Methodist Church, and the entire community of James Cistern, Governor's Harbour, Palmetto Point, Hatchet Bay, and Gregory Town. May his soul rest in peace.
Friends may pay their last respects at the church in James Cistern on Friday from 7:00 p.m. to 11:00 p.m. and on Saturday from 9:00 a.m. until service time.
In lieu of flowers donations may be sent to Wesley Methodist Church, James Cistern Building Fund at R.B.C. Governor's Harbour #1211739