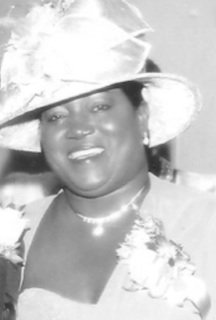 Joycelyn "JB" Bain
unknown - unknown
Funeral Service for the Late Joycelyn "JB" Bain, age 67 years of #93 Sapodilla Blvd, Pinewood Gardens, and formerly of Bridge Water Simms, Long Island, will be held on Saturday December 28th, 2013, 11:00 a.m. at First Baptist Church, Market Street and Coconut Grove Avenue. Rev. Diana Francis will officiate. Interment will follow in Woodlawn Memorial Gardens, Soldier Road.
Predeceased by her mother, Gladys and father, Leon Prince and son, Carlos Bain.
Left to mourn her passing are her devoted and loving husband, Benjamin Bain; son, Stephen Brown; daughter, Bernadette Brown and "special friend" Oralee Smith and daughter, Natalie Forbes; daughter-in-Law, Luceal Brown; sisters, Rosalie Knowles and Shevamae Morley; brothers, Newman Horton, Walter Gray, Wilbert and Joseph Rolle; sisters-in-law, Marian and Vernita Rolle, Elizabeth Gray, Sylvia Culmer, Shirley Storr and Barbara Duncombe; brothers-in-law, Samuel Bain, Cedric Johnson, Anthony and Brian Baker and Berkley Morley. grand-children, Shaquiana and Adassa Brown. Including numerous relatives, nieces, nephews, grand-nieces and nephews; and friends, especially, Drs. Earle and Marjorie Francis and the Family of First Baptist Church, Florence Kemp; Emily Forbes and Family, Helen Adderley and Family, Ann King and Family, Audley Dean, Althea Evans and Family; Staff of Wyndham Nassau Resort and Crystal Palace; Staff of the Public Service Commission and Department of the Public Service; Staff of the Water and Sewerage Corporation; Dr. Dionne Dames—Princess Margaret Hospital.
Friends may pay their last respects at Bethel Brothers Morticians, #34 Nassau Street on Friday from 10:00 a.m.to 6:00 p.m. and on Saturday at the church from 10:00 a.m. until service time.