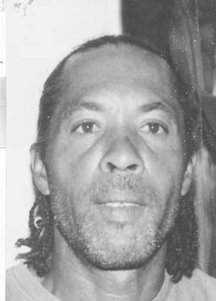 Tyrone "Honkie" George Thompson
unknown - unknown
Funeral service for
Tyrone George "Honkie" Thompson, 61
a resident of Hibiscus Street off Farrington Road, will be held at St. Barnabas Anglican Church, Baillou Hill & Wulff Roads, on Saturday at 2:00 p.m. Officiating will be Canon Basil L. Tynes, assisted by Rev'd Fr. Donald Kerr. Cremation follows.
Left to cherish his memories are his loving and devoted wife: Joanne; three (3) daughters: Doramaine, Tyronia and Tyneisha; one (1) step daughter: Johnique; three (3) sons: Jermaine, Jeremy and LeQuint; one (1) step son: Jarell; one (1) brother: Neville Thompson; six (6) sisters: Sharon Curry, Yolanda Nelson, Calliope Longley, Margaret Smith, Gilda Dean and Peggy Hall; fifteen (15) grand children: Jada, Jermicka, Jermaine Jr., Andre, AJ, Accasio Jr., Accasia, Kenicka, Jeremy Jr., Tessa, Renaj, RJ, Jadiya, Jayden and Aliya; mother-in-law: Ada Johnson; three (3) daughters-in-law: Debra and Lakeise Thompson and Derecka Nottage; five (5) brothers-in-law: Jay, Charles and Derrick Johnson, Eric Curry, and Bruce Nelson; eight (8) sisters-in-law: Elva Thompson, Sandra Dean, Sharon Johnson, Carla Toote, Debra Thompson, Violet Bovil, Audrey Symmonett and Albertha Darden; one (1) aunt: Gladys Butterfield (Freeport); six (6) nephews: Philip Constantine Jr., Mark Albury, Lambert and Nicholas Longley, Arnold and Ian Simms; five (5) nieces: Erica, Shonika, Shikita, Antonia and Tearra Curry; and a host of other relatives and friends: Angela, Debbie, Genevieve, Alda, Edgar, Clifton, Lavell, Shelly, Judith, Florence, Barbara, Gina, Sheryl, Melonie, Erma, Nellie, Godfrey and Carol and other relatives and friends too numerous to mention. We would like to acknowledge the Clergy and members of St. Barnabas Parish, Solid Waste Management staff and the neighboring community of Farrington Road and Milton Street.
Special thanks to Cable Beach Straw Vendors, Ivan and Lydia Thompson, Joseph and Carmel Woodside, Jim Markland and family, Sweeting family, Fenrick, Alice, Frankie, Rodney, Karen, Winston, Deleveaux family, Jenny Curry, Danny and Family, Hilda Smith and Thompson family.
Friemds may pay their last respects at Demeritte's Funeral Home, Market Street, from 10-4:00 p.m.on Friday & on Saturday from 9-12:00 noon & at the church 1:00 p.m. until service time.