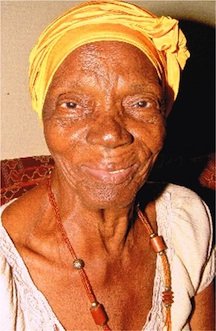 Effie Lecita McPhee
unknown - unknown
Funeral Service for the late Ms. Effie Lecita McPhee age 88 years old of Bougainvillea Drive and formerly of Pirates Well, Mayaguana will be held on Saturday July 13th, 2013 at 10:00am at Zion Baptist Church, East and Shirley Streets. Officiating will be Rev. Ulric Smith II, assisted by Rev. Anthony Sampson, Rev. Dr. Ranford Patterson and Pastor Ellison Greenslade. Interment will follow in Lakeview Memorial Gardens, John F. Kennedy Drive and Gladstone Road.
Precious Memories will linger in the hearts of her four sons: Byron Collie, Gently Murphy, Prison Chief Officer Charles Murphy and Airport Authority Fire Division Fire Fighter and Sergeant Vanwright Murphy; six daughters: Hesterlene Collie, Naomi Gibson, Frances Russell, Woman Inspector Alma Rolle, Ella and Melony Murphy; thirty one grand children: Elsiemae Simmons, Kachino, Coporal 2508 Ricco, Lecita, Chiko, Oneil and Barrington Collie, Keeva Miller, Kenrod Johnson, Angela Kemp, Roderick, Andrea, Felix Jr.,Ramon Felix, Ramon, Charldera, R.B.D.F. Acting Sub-Lieutenant Charles Jr. Sheridan, and Covan Murphy, Clement Jr., Francesca, Fayedawn and Abigail Russell, Kaleisha and Samuel Rolle Jr., Richae , and Richara Bain, Jazmyn, Lakera and Mornel Brown and Shaquan Higgs; twenty eight great grand children: Karlene and Karl Campbell, Shelton Newton, Ania Thompson, Cameron, Shemari, Kevante, and Glenario Miller, Rael , Jazzmine, Jamyyah, Tyjuan, and Jalani Gerring, Christen, Christeria, Kedra, and Christenique Johnson, Kristoff, Alexander, Jacob and Andre Kemp, Kristen Smith, Felix Jr., Roderick, Rodrico, Randy, Renzo, and Rodvitte Murphy; great- great grandchild: Kevin Strachan; sister: Irene Johnson, brother: Rev. Levi McPhee; three sisters in- law: Florence McPhee, Louise McPhee, and Verdell McPhee; three adopted children: Leroy Williams , Hiram Kelly and Monique McQueen; three daughters in-law: Teracita Collie, Sheralyn Murphy and Magdalene Murphy; three sons in-law: Mervin Gibson, Clement Russell, and Samuel Rolle Sr.; twenty nieces: Mildred Williamson, Nora Smith, Edna Deveaux, Roselene and Inez Gibson, Nora Thompson, Dotlene Edgecombe, Paulette Monty, Ceola Missick, Jelize, Luann, Paula and Michelle McPhee, Daphne Demeritte, Cyprianna Moss, Denise Ford, Patricia Johnson, Nicola Berry, Philis Monds and Anishka Simmons; twenty two nephews: Joel, Evangelist, Ervin, Stanley, Orman, Talbot, Timothy, Erol, David, Benjamin, Floyd, Levi Jr., Sandy McPhee and Benjamin McPhee of New York, Cecil and Nesbitt Higgins, Victor, Carlton, and Douglas Gibson, Bryant, Dennis and Mark Johnson; Numerous Relatives and Friends including: Beatrice Charlton, Annamae Kemp, Ilene Smith, Nervalene Brown, Edgar Smith, Sarah Collie, Daisy Black, Cynthia Brown, Verlene Collie, Marietta McKinney, Judy Deveaux, Betty Greenslade, Lenamae Missick, Jennifer Bryant, Berchanal Moss, Virginia Moss, Joan Knowles, Facando Rolle, Ida Major, Mr. & Mrs. Harvey Roberts, Rose barry, Mt. Carmel Church family (Mayaguana), Alice Kolp, and Rev. Alexander Missick.
Gone, but will never be Forgotten!
Viewing will be held in the Serenity Suite at Restview Memorial Mortuary and Crematorium Ltd., Robinson and Solider Road on Friday from 11:00am to 6:00pm and at the church on Saturday from 9:00am until service time.