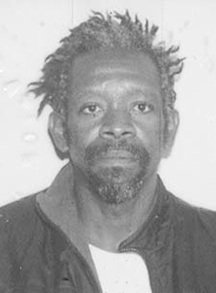 Sinclair Wellington Poitier
unknown - unknown
Funeral service for Sinclair Wellington Poitier, 52, a resident of Joan's Height, will be held at Our Lady's of the Holy Souls Catholic Church, Deveaux Street, on Saturday at 10:00 a.m. Officiating will be Fr. Alain Laverne, assisted by Deacon Maxwell Johnson. Interment follows in Old Trail Cemetery, Old Trail Road.
Left to cherish his memories are his wife: Vannet Poitier; 2 children: Romell & Felisha Poitier; sisters: Belkis, Denise, Janet, Mary Poitier & Cynthia Prosper of Stuart, Florida; adopted sisters: Lorraine Young, Monique, Sheniqua Rolle; brothers: Philmore, Ricardo, Phillip, Leroy, Dexter, Matthew, Donald Poitier of Gainsville, Florida & Larry Poitier (deceased); aunts: Sarah Rolle, Marion Capron, Olive Capron & Sabalita Poitier; uncles: Walter Capron, James Capron, Patrick Capron, Orthnell Poitier, Frankie Taylor, Roy Taylor of Port St. Lucy, Florida; nieces: Trameka Russ, Cronnica Russ, Andrea Paul of Stuart, Florida, Tamika Poitier Dames, Runise Miller, Michelle Thompson, Patricia Poitier, Phylisa Poitier, Pharell Poitier, Shacantalla Mather, Selena Lampkin & Donnalee Poitier; grand nieces: Trenaee Dames, Trinique Taylor Dames, Montarez Williams, Khaleah Thompson & Reaqan Miller; nephews: Brian Dorsette, Davon Poitier, Renardo Poitier, Neil Poitier, Jason Poitier, Kenneth Sands, Holland Rolle, Jermaine Poitier, Lovedo Poitier, Porol Poitier, Patrick Poitier, Nadreca Poitier & P J Poitier; other relatives & friends including: Hamilton Dean & family, Dawkins family, Lucinda Poitier & family, H. Cartwright & family, K. Johnson & family, Denise Poitier & the Thurston family.
Friends may pay their last respects at Demeritte's Funeral Home, Market Street, from 10-6:00 p.m. on Friday & on Saturday at the church from 9:00 a.m. until service time.