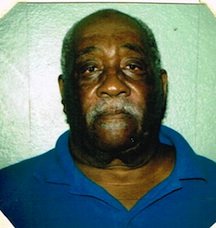 Harcourt James Sands
unknown - unknown
Funeral Service for the late Mr. Harcourt James Sands age 78 years old of Graham Drive, Yellow Elder who died at his residence on Thursday July 11th, 2013 will be held on Saturday July 20th, 2013 at 12:00 noon at Lively Stone Church of God, Knowles Drive off Tonique Williams Darling Highway. Officiating will be Pastor Angela Pratt-Rolle, assisted by Other Ministers of the Gospel. Interment will follow in Old Trail Cemetery, Abundant Life Road.
Precious Memories will linger in the hearts of his Five Sons: James, Pedro, Perry, Andy & Randy Sands ; One adopted son: Kenyon Basden and his Wife Jarmine & Family; Three Daughters-in-law: Keisha ,Ardith, Sharon Sands and Bernadet Cargill; Six Grandchildren: Rashanda, Presha, Shamar, Jamelia , Kaitlynn and Jazmine Sands; Two Sisters-in-law: Corinet Martin ,Doralyn Miller; Three Brothers-in-law: Leviticus and Ralph Wallace (Michigan, USA ) and Timothy Martin; Nieces: Sandra Bridgewater, Angela Smith, Deborah Sands, Mary Sands, Sharon Reckley, Ester, Dorthymae Outten, Sherrylee Arlene, Sharlene Gaitor, Cecila Mackey, Rose Sears and Stacy Baker ; Nephews: Ronald, Henry and Perry Sands, James Neely, Percy Smith, James, Clarence Outten, Audley ,Tyrone, George Sears Jeffery ,Gregory Godfrey Gardiner; Grandnieces and Grandnephews: WPC Geneva Dean, Christine, Vancia, Shelly, Linda, Alicia, Natasha, Nadia, Kendra, Chequita, Chequan, Gevante, Anton, Perry Jr., Lorenzo, Vandyke, Althea, Glen, Lorenzo, Tenekia and Sherael; 
Host of other relatives and friends including: Ethlyn Deveaux & Family, Audrey Bastian & Family, , Bishop Lindo Wallace & The Church of God Temple Family, Robert Farquhason & Family, Denise Dawkins & Family, Marty Allen & Family, Roderick Smith & Family, Evelyn Deveaux & Family; Special Thanks: Pastor Angela Rolle & family, Lively Stone Church of God Family, Deborah Basden & Family, Care giver Caruet Scotchman, Bishop A. Hepburn & United Christian Cathedral Family, Laverne Rahming & Family, Melissa Higgins & Family, Keva Oliver & Family, Deacon Arthur Dorsett & Family, Management and Staff of BTC Residential Support, Bahamas Air, US Embassy, RIU Hotel, Solomon Mines, and the neighbors of Yellow Elder Gardens and McCollough Corner.
Viewing will be held in the Perpetual Suite at Restview Memorial Mortuary and Crematorium Ltd., Robinson and Solider Road on Friday from 10:00am to 6:00pm and at the church on Saturday from 11:00am until service time.