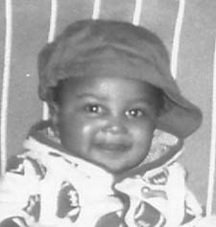 Tario "Pookey" Ricardo Francis
unknown - unknown
Last rites for Baby Tario Ricardo 'Pookey' Francis aged 4 years of South Beach Estates will be held on Saturday at 2:00 P.M. at Faith Apostolic Church, Blue Hill Road South. Officiating will be Suffragen Bishop Winston Redwood.
He is survived by his Mother: Nevisa Francis; Brother: Kamar Musgrove; Stepfather: Urie Musgrove; Grandmother: Veneta Miller; Grandfathers: Carol Francis and Robert Todd; Uncle: Jason Francis, Davian Francis; Grand-aunt: Leonie Halstead Cambridge, Toni Ann Atkinson, Beverly Halstead; Grand-uncle: Jonathan Cambridge, Devor Atkinson, Kenute Halstead, Omar Halstead; Great-grand mother: Retenella Atkinson; Great-grand-father: Arthur Halstead; Cousins: Sanesha Bogues, Sancia Bogues, Damion Bogues, Rajie Bogues, Sheldon Bogues, Winston Beckford, Suetania Bennette, Shalon Akins, Marcia Akins, Winsome Akins, Gloria Akins, Shantell Gordon, Cyrstal Gordon, Divita Gordon, Rashede Leachman, Jelissa Leachman, Monique Leachman, Kerry Francis, Sheena Francis, Troy Francis, Samantha Francis and Jevonne Leachman, Juney Bodie, Marcy and Jodien Byran, Tia, Yanique and Collene Halstead; Other friends and relatives are: Gabriella Cambridge, Keisha Bethel, Edna Mackey, Maurine Payne, Dereck Cambridge, Tori Symonette, Shada Cambridge, Evanique Mackey, Denario Mackey, Pedro Mackey, & Shanara Wright.
The body will repose at Kurtiss Memorial Mortuary, Robinson Road and Fifth Street on Friday from 12:00 Noon until 6:00 P.M. and at the church on Saturday from 1:00 P.M. until service time.