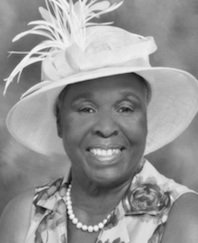 Agatha Louise Russell
unknown - unknown
Funeral Service Agatha Louise Russell age 73 years and a resident of Crown Haven, Abaco will be held on Saturday 27th, July, 2013 at 1:00 p.m. at St. Anne's Anglican Church, Crown Haven, Abaco. Officiating will be Fr. Deangelo Bowe assisted by Arch Deacon Keith Cartwright and interment will follow in the Crown Haven Cemetery.
Precious and lasting memories will always be cherished by:
Children – Cilvar Pinder, Emma Jane Foulkes, Joel Murray, Theora Murray, and Christine Curry
Grand Children – Natasha Pinder, Rochann Wallace, Dr. Patricia Orajaka, Kaylah Pinder, Cherish Pinder, Omara Bingham, Dr. Agatha Pinder Foulkes, Dr. Alexandria Foulkes, Malcolm Foulkes, Dion William Foulkes, Shavanna Grant, Alex Murray, Denzel Murray, Sanovia Murray, Chandi Lowe, Raeneisha Burrows, Sgt. Danielle Andrea Perez, Theo Burrows, Raynard Burrows, Aaron Burrows, Esther Theora Burrows, Felicia Curry, Deidre Curry, Javasco Curry, Dellano Johnson, Greneka Johnson, Jamado Curry, Denero Curry, Lacarcio Curry
Great Grand Children – Ka-Desh Wallace, Noah Bingham, Lucas Stokes, Javan Burrows, Christian Burrows, Nicholas Davis, Marcos Cameron Perez, Isabella Cherish Perez, Anaya York, Erin Jones, Christine Jones, Devaughn Cooper, Alex Murray, Alexander Murray, Justinian Saunders, Renee Newbold, Reni Newbold
Sons-in-law and Daughter-in-law- Obed Pinder Jr., Dion Foulkes, Ellemae Murray, Rev. Jackie Curry
Grandsons and Granddaughters-in-law- Emmanuel Wallace, Dr. Emeka Orajaka, Lamore Bingham, Joel Grant, Felicia Murray, Jasmine Curry
Brothers and Sisters – George Russell, Whitfield Russell, Annie Williams, Natalie Russell, Brian Russell, Lionel McIntosh, Micheal McIntosh, Jeannie Russell (deceased)
Sisters-in-law and Brother-in-law – Maude Russell, Roberta Russell, Rev. James Williams
Nieces and Nephews – Bernadine Sturrup, Brenda Sturrup, Jermone Saunders, Jonathan McIntosh, Glen Curry (deceased), Nadine Reckley, Darren Russell, Rose Saunders, Nathan Russell, Kidroy Russell, Prescola Burrows, Solomon Russell, Edna Gibson, Kinsley Russell, Howard Russell, Richard Russell, Natell Russell, Georgina Russell, Shaeleana Russell, Gwendolyn Russell, Doreen Mills, Clifford Russell, Perry Russell, Carrol Russell, Jeannie Mills, Norma Mills, Taryn Russell, Ethel Davis, Tim Russell, Scott Russell, Dave Russell, Sam Russell, Wenazelle Dorsett, Jeremiah Russell, Jeff Russell, Mark Russell, Eve Williams, Jeannie Saunders, Dorothy Farrington, Wendall Saunders, Janice Feaster, Ludene Clarke, Gary Cooper, Earl McIntosh, Deannie Roy , Iram Cooper (deceased)
Numerous Grandnieces and Grandnephew including Nquander Jennings, Kenny Burrows, and Shaniqua Flowers
Godchildren – Gerrilean Curry (Grand Key), Miram Rolle, Doralyn Rolle, Carmel Johnson, Darlin Russell, Rosemary Russell, Monica Rolle
A host of other relatives and friends too numerous to mention including His Excellency Sir Arthur and Lady Foulkes, Rt. Hon. Hubert Ingraham and Mrs. Ingraham, Collin Heild, Zachariah Basset (adopted son), Rodolph and Yvonne Key, Inez McIntosh, Courtney Chandler, Millie McIntosh and family, Mildred Thomas and family, Gurth Russell, Beken Lager, Emily Colebrooke, Brad and Frank Colebrooke, Rosie Foulkes, Rev. Burnell Parker, Rand Parker, all of the daughters of the Late May McIntosh, Nicole McCleod, Winston Davis, Chris Jones, Carmetta Stuart, Leon Pinder, Charles Burrows, Neko Edgecombe, Courtney Bethel and Neilsen Beneby.
Appreciation and much gratitude are extended to the entire Anglican Church family, especially St. Ann's Parrish, the entire Abaco community including Crown Haven and Grand Cay as well as East End Grand Bahama. Special thanks to the staff of Bahamasair in Abaco, Nassau, Freeport and especially Fort Lauderdale. A heartfelt thanks to niece-in-law Rafaletta Russell, Bethsheba Pritchard, Shiela and Fred Rolle, Pastor Andrew and Sherry Rolle, the staff of Fox Town Clinic and the medical and nursing teams at Princess Margaret Hospital, Doctor's Hospital, especially Dr. Marcus Cooper and Dr. Wesley Francis and their teams, The Rand Memorial Hospital and The IAT Clinic.
Relatives and friends may pay their respects at Yager Funeral Home & Crematorium, Queen's Highway, Freeport on Thursday 25th, July, 2013 from 1:00 p.m. until 6:00 p.m. and at the church in Crown Haven, Abaco on Saturday from 10:00 a.m. until service time.