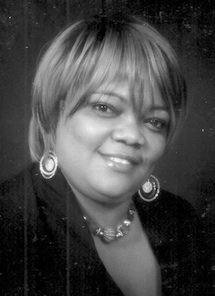 Janet Maria Mcphee
unknown - unknown
Funeral Service for Prophetess Janet Maria Mcphee age 50 of Monastery Park, who died on February 21st, 2013 will be held on Saturday, March 9th, 2013 at 11:00 a.m. Bahamas Christian Fellowship Center, Carmichael Road, Officiating will be Pastor Kellen Russell assisted by other Ministers of the Gospel. Interment will follow in Ebenezer Methodist Cemetery, East Shirley Nassau,Bahamas.
Loving memories will always be cherished by:  Daughter: Kendece Williams; Father: Oswald Sands; Sister: Minister Juliet Newbold Brothers: Deacon David, Thomas and Felton Sands, Sister- in- laws:  Sheila & Telesene Sands; Brother in Law:  Deacon James Newbold Nieces: DeAndra Baker,  Sonovia, Darlene Sands, Tanaz Hall and Cindi Smith (deceased) Niece- in- law: Minister Rantica Newbold, Grand Nieces: Moriah Baker, Nikie Sands and  Huetonyse Hall  Nephews: Jamaal & Minister Dominique Newbold and Thomas Sands  Grand Nephews : Dominique Jr. & Devin Newbold and Tyreke King  Nephew-in- laws: Pastor Marlon Baker and Hueton Hall Aunts: Shirley Cooper and Barbara Brooks, Minister Barbara Roberts of Freeport Grand Bahama Uncles: Henry Sands, Ralph Collie. Numerous Cousins Including: Philip, Frederick, Leslie Basil Sands & Family, Pastors Paula and Leonard Clarke & Family, Bernadette Major & Family, Nancy Baker & Family, Bridgette and Owen Cooper & Family, Wendel Albury , Lyndon Sands, Mike Sands & Family, Edith Lockhart  & Family, Branhilda Laing, Winfred & Carl Oliver & Family, Bernard & Ethel Lundy, Andrea Wood & Family, Rev. Michael & Hilda Symonette & Family,  Sergeant Wilton Johnson, John, Kendal, Charles, Andrea and Ellezena Eneas, Charmaine Rolle and Roul Seymour, Edwin, Thurman, Wilton , Elbert, Kevin, & Wayne Johnson, Genevieve Bethel, Deborah Rolle, & Rosalie Williams. Other Relatives and Friends Including: Barbara Harris & Family, Kimberly Carroll, Lolita Simmons & Family, Sergeant Lisa Pratt, Minister Euna Rolle, Minster Burrows, Charlene Rowe & Family, Diane Bingham & Family, Philip Smith & Family, Minister Laura Johnson-Taylor & Family, Leroy Major & Family, Minister Sharon Bethell, & Family,Clara Cox & Family, Daphne Minns-Baker & Family, Ken Williams and Family, Apostle Ivry Johnson & The Gilead Full Gospel Churches, Mr. & Mrs. Allsion & Michelle Coley, Mr. & Mrs.  Patricia & Roosevelt McKenzie, Apostle David Butler and Family, Apostle Paul Butler & Family, Ministry of Works, Buildings Control Staff, Pastor Trevor Stubbs and the Free In Jesus Family, Andrea Sands, Angela Miller, Portia Stuart, Sheryl Duncombe & Family, Harrison Lockhart, Cora Davis & Family, Nurse Sandra Ferguson-Rolle & Family, Mrs. Akera Stubbs & Family, Tina Charlow & Family, Mr. & Mrs. Jeffrey Brown & Family, Shantel Evans, Uleane Rolle & Family, Doris Sherman, Janet Clarke & Family, Sonia Arthur &Family, Judy Mcphee & Family, Dorothy Newbold & Family, Lakeshia Watson & Family, Theda Palacious & Family, Phillpa Porter, Melinda Taylor, Michelle Cartwright & Family, Paulette Whylly, Michele Finely, Virgil Mcphee & Family, Margritte, George and Wesley Newbold, Mr & Mrs. Nelson Brown & Family, Sharmel McDonald & Family, Spiritual Survivors Outreach Ministry Prayer Group, And a host of other family & friends too numerous to mention.
Viewing will be held in the Legacy Suite at Vaughn O. Jones Memorial Center, Mt. Royal Ave. & Talbot Street on Friday from 10:00 a.m. to 6:00 p.m. and at the church on Saturday from 10:00 a.m. until service time.