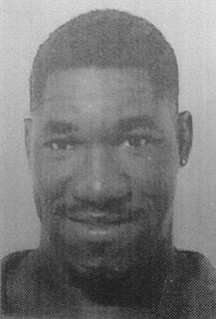 ALLEN "BIG AL" SMITH
unknown - unknown
Funeral Service for the late ALLEN "BIG AL" SMITH age 44 years of Wallace Street, Farrington Road will be held on Sunday, December 28th, 2014 at 2:00 pm at Shama Temple of Grace, West End Avenue. Officiating will be Pastor Patricia Williamson assisted by Minister Christopher Cooper. Interment will follow at Southern Cemetery, Spikenard & Cowpen Road.
Allen was predeceased by his Parents: Allen Sr. and Sybil Smith.
Fond memories will forever linger in the hearts of his Wife: Nadine Smith; Daughter: Tyiesha Smith; Sisters: Angela Moss and Alice Smith; Grandson: Livingston Smith; Nephews: Marine Seamen (RBDF) Christopher Moss Jr., D'ontae Moss, Al'trez Smith and Jayden Knowles; Nieces: Lakeisha Moss and Jahnaz Gibson; Grand Nephew: Connor Moss; Aunts: Shirley, Iva and Carry Clarke, Jane Forbes, Lenora Meadows, Carolyn Thompson, and Dianna Smith; Uncles: Stanley Clarke of Freeport, Nick Clarke of New York, and David Thompson; Grand Aunt: Vernice Burnside; Step Children: Andre, Sandre and Deandre; Mother in Law: Hyacinth Ducasses of Clarendon Jamaica; Father in Law: Ferdinand Lewis of Fort Lauderdale; Sisters in Law: Maxine, Andrea, Nathalie, Sheena and 10 others in Clarendon Jamaica and USA; Brothers in Law: Romeo, Jermaine, George, Davian Lewis of Clarendon Jamaica; Step Grandchild: Akeda Clarke; Cousins: Ricardo, Debra, Lincoln and Sadaka Mckenzie, Dianna and Jermaine Sands, Monique, Tony, Kevin, Gail, Raquel, Kerby, Khandi, Nado, Ava, Nadine, Dianne Clarke, Michelle, Robert, Ricardo, Byron, Roland, Ted, Lynette, Stevie, Christopher, Kevin, Lisa, Oswald, Simeon, Stacy, Trevor; Other Relatives & Friends including Mark Johnson, Jj Knowles, Amparah Richards, Senator Telator C. Strachan & Family, Barbara Barne & Family, Honourable Melaine and Leon Griffin & Family, Calis, Merlene, Lorraine, Dorie, Prince, Godfrey, Fellyne Smith, Ulamae, Chris Moss & Family, Tyrone, Pam, Martina, Hammer, Dillion Mckenzie, Tava, Kenny, Tasma, Mark, Carlson, Jim, Dene, Rodney, Kevie, Ninja, Tracy, Jennie, Jeff, Kevin Arthur, Brad, Aaron, Edna Hepburn, & Family, Pastor Ivan Butler & Kemp Road Ministries Family, Shammah Temple Pastor & members, Staff of Town Center Mall, Staff of B.A.F Financial, Staff of Royal towers engineer department , Staff of PMH, Ramon & Marcia Newball & Family, Rickey & Goldie Newball & Family, The Sturrup Family, The Kemp Road, Market street, Chippingham, & Rolleville, Exuma Family and a host of other relatives and friends too numerous to mention.
Viewing will be held in the Celestial Suite at Restview Memorial Mortuary and Crematorium Ltd., Robinson and Soldier Roads on Saturday from 12:00 noon to 6:00 pm and at the church on Sunday from 12:30 pm until service time.