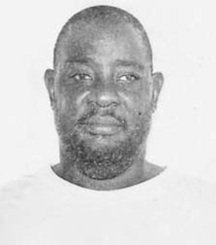 Dellias Rolle Russell
unknown - unknown
Funeral Service for Dellias Rolle Russell age 52 of Cooper's Town Abaco, who died at the Cooper's Town Clinic Saturday October 11th , will be held on Saturday 12:00 noon at Faith Walk Church Of God Cooper's Town Abaco. Rev. Herbert Edgecombe assisted by Bishop Archilaus Cooper and Bishop Kenneth Major will officiate and interment will follow in South Side Cemetery Cooper's Town Abaco.
Left to cherish his fond memories are:
His siblings: Candymae Murphy, Shirley Lowe, Carolyn Fox, Princess Bain, Wenzalee Martin, Livingston and Dowswell Rolle, Virgil, Ranville, Vernal and Keith Russell
Aunts: Julia Wells and Gelita Armbrister
Uncles: Captain Nathan Rolle and Eric Russell
Nieces : 33 Nephews 29
Brothers and sisters-in-law: Samuel Lowe, Robbie Fox, Livingston Huyler Sr., Maria, Rose and Carolyn Russell, Robert Newbold,
Cousins too numerous to mention
Extended relatives and friends include: The Descendants of Ethlee Lewis and their families, the descendants of Gerald McIntosh and their families, the descendants of Alexander Rolle and their families, Magnola Wright, Maxwell, Venable, Rudy, Ashwell, Wellington, Fred, Collins, Jim, Carnetta and Beuulah Rolle and their families, Vera, Omerit, Carl, Nehemiah Hield and their families, Oleta and family, Daniel Murphy, The Rt. Honorable Hubert A. Ingraham and family, Bishop Archilaus, Eric, Samuel and Henry Cooper and their families, Cleotha Edgecombe and family, Sheila Adderley and family, Vernie Smith and family, Lionel, Ivan, Billy and Gary Cooper and family, Shirlean Russell and family, Genevieve McIntosh and family, Estelle McKinney and family, Rev. Leslie Ejnar and Princess Cornish and family, Everette Welbourn, Albert and Drexel(Jackie) Bootle and family, Ruthmae McIntosh and family, Melvern Cornish and family, Donna Hudson and family,
Descendants of: Stanley Delancy and their families, Joy Duncombe and their families, Corrine Duncombe and their families, Nelda Laroda and family, Ettamae Austin and family, Paula and family, Elder Joseph Wright and family, Dr. Kenneth Major and family, Rev. Herbert Edgecombe and family, Elder Gersil Edgecombe and family, Elder Robert Russell and family, Elder Eric Collie and family, Elder Marcel Murphy and family, Bishop Cedric Bullard and family, Shirlean Rolle, Vernon Malone and family, Robert Sweeting and family, Dr. Consulta and the Staff of Cooper's Town Clinic, the Rolle, Russell, Bootle, McIntosh and Edgecombe families and the entire communities of Cooper's Town and Fire Road Abaco.
Relatives and friends may pay their last respects at the church in Abaco on Friday from 6:30 p.m. to service time on Saturday. Funeral arrangements are being handled by COMMONWEALTH FUNERAL HOME.