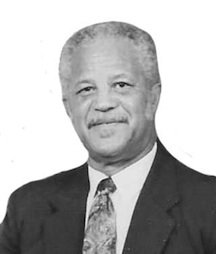 Carlton Dewitt Pinder
unknown - unknown
Funeral service for
Carlton Dewitt Pinder, 79
a resident of Governor's Harbour, Eleuthera, will be held at Wesley Methodist Church, Governor's Harbour, Eleuthera, on Saturday, 25th October, 2014 at 10:00 a.m.  Officiating will be Rev. David Cann.  Interment follows in Governor's Harbour Public Cemetery.
Left to cherish his memories are his children: Effie Higgs, Carlton Pinder II, Roderick Pinder, Paul Pinder, Mark Pinder & Carlson Pinder; son-in-law: Harold Williams; daughters-in-law: Anette & Kerrina Pinder; grandchildren: Derwin II, Demetre, Daryll & Danielle Higgs, Harold II & Perissa Williams, Tatyana Pinder, Carlton, Roshan & Roderick Pinder, Mark & Mariana Pinder; brothers: Roderick (Tommy) & Edgar Pinder; sisters-in-law: Joyce Pinder, Adina Pinder & Catherine Knowles; brothers-in-law: Trevor Glinton, Milliard Bethel & Ruben Knowles; nephews & nieces: Roderick (Pumpkin) Pinder, Iona Hanna , Carla & Shery Glinton, Ezra Bethel, Balton & Adrian Pinder, Denise Clarke, Peter Knowles, Shirley Cartwright, Barbara Pratt, Richard & Gina Darvil & others; also survived by: Effie Williams, Mr. Gordon Sands & family; numerous close friends including: Mr. James Carey & family, Mr. Arthur Sweeting & family, Mr. Steve Atef Raad & family, Ms. Althea Willie & family, Howard & Shervin Fernander & family, Mr. Leigh Burrows & family, Janneth Giersvewski & family, BATELCO (Freeport, Grand Bahama) & Deacon Pam Brice.
Friends may pay their last respects at Demeritte's Funeral Home, Market Street, from 12-6:00 p.m. on Thursday & on Friday at the church in Governor's Harbour, Eleuthera from 5:00 p.m. until service time on Saturday.