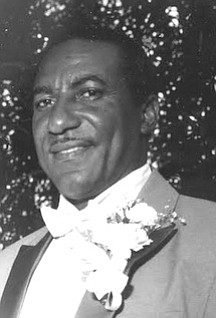 Edward Christian Sawyer
unknown - unknown
Edward Christian Sawyer age 70 years of Dundas Town Abaco, died on October 26 2014 at the Princess Margaret Hospital.
He is loving missed by his wife Linda Sawyer; Six (6) Sons: Herman, Cleveland, Steve, Christian, Nosea and Jeremy Sawyer; Four (4) Daughters: Cindy Smith, Preola Brooks, Miriam Bass and Lindalee Sawyer; Four( 4) Sisters: Kathleen McIntosh, Olivia Nesbitt, Viola Newbold and Evanett Isaac; Brother-in-law: Delgarna Newbold, Kirk, Matthew, Raymond, Robert, David & Aaron Darville; Sister-in-laws: Shirley Russell, Barbara Albury and Joy Darville; Daughter-in-law: Jessica Penn; Numerous Grand-children; Nieces, Nephews and other relatives who will be announced at a later date.
Funeral Arrangement is being handled by Evergreen Mortuary, located on Collins Ave & 5th Terrace and Evergreen Mortuary #1 located John McKay Blvd & Queen Elizabeth Drive.