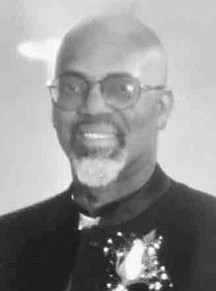 PHILIP "CHEESE" ALEXANDER ARNETT
unknown - unknown
Funeral Service for the late PHILIP ALEXANDER "CHEESE" ARNETT age 64 years Bel Snow Close, Carmichael Road will be held on Friday, February 27th, 2015 at 9:45am at St. Joseph Catholic Church, Boyd Road. Officiating will be Monsignor Alfred Culmer. Interment will follow in Woodlawn Gardens, Soldier Road.
Philip was Predeceased by his wife: Rosalie Arnett.
Left to cherish his loving memories are his Daughters: Raquel Brown, Philippa Arnett-Willie, Natalie & Nicole Arnett; Sons: Philip Rosevelt, Nathan & Jonathan Arnett; Grandchildren: Juwan Willie & Nasya Austin; Sons-in-law: Sgt. 1363 Jeffrey Willie, Ronald Austin and Matthew Brown; Mother: Sylvia Arnett; Grandmother: Helen Arnett; Mother-in-law: Curlene Forbes; Sisters: Frances Arnett, Agnes Davis, Barbara, Cheryl and Jewel Thompson, Ingrid Dean, Michelle Basden, Stephanie Rolle, Patrice Brown & Yvonne Thompson; Brothers: Derek, Gregory Sr., Kirk Sr., Thomas, Paul, Michael, Andre Thompson & Sgt. 1263 Remy Minnis; Uncles: Rev. Lawrence and Anthony Arnett, Thomas, Basil Moss & William Nabbie; Aunt: Maria Roach; Sisters-in-Law: Antoinette Thompson, Missouri Thompson, Elder Midamae Watson, Beulah and Donna Forbes, Beatrice Brown, Bernadette Gibson, Prison Officer Claudette Munroe, Kaye Forbes, Theresita Burrows, Tanya Rahming & Betty Storr; Brothers-in-Law: Basil Watson, Jeffrey Brown, Michael Forbes, Prince Rahming, Brentwood Munroe, Uriah Gibson, Rudolph Basden, Sgt. 229 Nathan Rolle, Selvyn Dean & Leroy Storr; Nieces: Lashonna Smith, Aleria, Deandra and Crystal Dean, Rudeena, Mcquel, Brittany and Tia Basden, Tamara, Latoya, Krisana, Selvina, Kayanne, Tasha, Treca, Antonique and Felicia Thompson, Charissa and Kayleisa Watson, Ramona and Reanne Julien, Janae and Jada Brown, Glendina, Michaela and Kayshanna Forbes, Brittany and Brea Munroe, Divine Gibson, Lakura Storr, Shanir and Brinique Rahming, Alexandria Burrows, Tanae Adderley, Valderine Arnett & Senator Laneisha Rolle; Nephews: Val Butler, Reuben, Paul, Perez, Omar, Gregory Jr., Kirk Jr., Jamal, Quintin and Andre Thompson, Cardwell Sands, Dino and Montoya Davis, Selvyn Jr. and Shaquille Dean, Nathan Rolle Jr., Tyreek Minnis, Basil Watson, Stefan, Shamaal, Sharrad, Michael, Kieron, Kieran and Glenroy Forbes, Brandon Brown, Brentwood Munroe, Samuel and Jordan Gibson, Bernard Storr, Alexander Burrows & Jonathan Rahming, Numerous Grand Nieces, Grand Nephews, Great grand-nieces and nephews; Fiancé: Delores Farrington; Numerous Relatives and Friends: St. Joseph's Church Family, St. Joseph's Senior Choir, Monsignor Preston Moss, Monsignor Alfred Culmer, Sister Annie Thompson, Sister Cecilia Albury, Barbara Tynes, Catherine Brown, Cyril Baker, Deacon Gregory Taylor, St. Joseph's Lady's Auxillary, Bahamas Transport Limited, Latoya Johnson & Family, Mr. & Mrs. David & Laura Charlton, Nancy Blue, Mr. & Mrs. Kevan Dean, Mr. & Mrs. Ian Atkins, UBS (Bahamas) Bank & Trust, Prescription Parlour Pharmacy, Nassau Paper Company, Fisk University and the Department of Life & Physical Sciences, St. Augustine's College, Class of 1969, 1990, 1994, 1996, 2008, 2011, The Government High School, Class of 1994, 1996 & 2011, Mr. Mike Sands & Family, BAAA Family & Friends, IAAF World Relays LOC Family, Delta Sigma Theta Sorority Inc., Bel-Air Estates and The Bel-Snow Close Community, Bahamas Striping Group Of Companies, Star Trackers Family, Anita Willie & Family, The Pinders and McKenzie Families, Fellesia Davis, Coach Neville Hodge and the Morgan State University Family, Mississippi State University Track & Field, Mr. Ezra Thompson & Family, Mr. & Mrs. Romeo Farrington, Jamaal Sr., Jamaal Jr., Kennedy Storr Jr., Jermaine and Joshua Farrington, The Higgs, Whymms and the entire Farrington family, Moss and Nabbie Families, Cindy Cooper & Family, The Pitt Road Families, Dr. Cyprian Strachan and the Staff of Javon Medical Centre, Louise Knowles & Family, Christine Tucker, Cordell & Violet Delancey, Ruby Outten, Theresa Neely & Family, Annamae Brown and a host of other relatives and friends.
Viewing will be held in the Celestial Suite at Restview Memorial Mortuary and Crematorium Ltd., Robinson and Solider Road on Thursday (Today) from 10:00am to 6:00pm and at the church on Friday from 8:30am until service time.