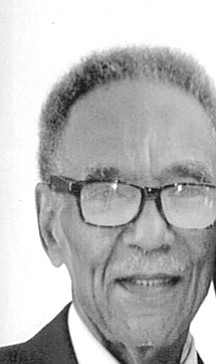 HENRY JOHN FRAZER
unknown - unknown
Funeral Service for the late HENRY JOHN FRAZER age 81 years of Yamacraw Beach Estates will be held on Saturday January 31st, 2015 at 11:00am at Antioch Baptist, Stapledon Gardens. Officiating will be Rev Dr. Michael C. Symonette & Rev Dr. Anthony J. Carroll assisted by Rev. Willis Johnson, Rev. Oswald G. Gardiner & Rev. Leroy Higgins. Interment will follow at Woodlawn Gardens, Soldier Road.
Precious memories will forever linger in the hearts of his Children and their spouses: John Reginald/Stephanie (Freeport, Grand Bahama), Henry Shanda, Donna Frazer (Bradenton, Florida), Rev. Cheryl/Rev. Dr. Anthony Carroll, Esther/Phillip Beneby (Royal Palm Beach, Florida), Elouise/Gregory Griffin Sr. (Citra, Florida), Betty Jane/Andrew Christopher Whyly, Rose Frazer, Franzel/Rosetta, Kennedy/Dolly Frazer, Bernadine/Sherman Carter, Bernard, Kevin, Fenessa, Desiree "Della" and Demetrius Frazer; 56 Grandchildren and their spouses: Samantha/Anthony Black Sr., Tracey/Frederick McAlpine, Quincy/Katrina Frazer, Jamal, Nikita, Rashorn Frazer, Waynette/Jair Bucahanan (West Palm Beach, Florida), Anthony/Natasha Neilly, Geovanni/April Poitier, Desmond/Diandra Poitier, Farrah Pickstock, Nicola/Ira Brown (Bradenton, Florida), Richard Brennen Jr., Amaliko, Dietrich, Anthoniko Carroll, Erica Vickers, Lawrence Miller, Sanchez Miller, Gregory Griffin Jr., Oscar Griffin, Shakaina Griffin (Citra, Florida), Latoya/Vincent Reid, Natalya/Joshua Laing, Conley Witter Jr., Alicia Sullivan, Brian, Keisha, Linka, Troy, Starr, Lilly, Niko, Robert Frazer, Kenrick, kennedy Jr., Kenricka, Kendira, katira Frazer, Renella Rolle, Sherman Jr., David and Sherial Frazer, Abiagail, Darius Frazer, Franzel Jr., Chantelsha, Jonathon, Tajhana Frazer, Shervon, Vaughnya, Vaughn, Vonise, Vaughnisha Bethel, Demetrius Jr. and Frazeka Frazer; 42 Great Grand Children: Sherard McAlpine, Kyleah, Jaiden Frazer, Semaji Stubbs, Anthony Jr (TJ), Travis, Anthonique, Benjamin Black, Atalaya, Anthea, Ataria Neely, Domonick, Damioun, Demayah, Canaan, Dakota, Sydney, Diandra, Jaheim Sterling, Manuel Pinder Jr., Nathan Pinder, Luigi Lockhart, Willow Gibson, Nekyra, Nyra, Ira Jr., Faith, Monica, Channon, Joshua, John Robert Collins III (Shakaina son), Gregory Leonard Griffin III, Genaria Alese, Gyi Samon, Gamon Griffin (Chubby children) Jayden Cornell Griffin, Natajah, Alaina, Valencia, Vincent Jr., Jalyah, Franzel Emanuel Frazer III, Whitney Frazer, Lawina Moss, Ken'naja, Kenrick Frazer Jr., Janemin Rolle, Akeela Frazer, Khayleb Higgs, Lawrence Jr., Lauren Miller; Sister: Caroline Dean (Bowie, Maryland); Nieces and Nephews and spouses: Dorothy Powell-Allen,, Inez/Pat Paul, Veronica/Oswald Moore, Alexander Cash, Marilyn Janet Taylor, Arthur Dean Jr. (Bowie, Maryland); Sisters-in-law and their spouses: Rev'd Elvia Johnson, Evelyn Rolle, Rachael Miller (Miami, Florida), Esterbell/Jimmy McKinney, Iva/Sidney Butler, Isabell/Craig Cummings of Green Castle, Eleuthera; Brothers-in-law: Anthony/Bernell "Tip" Miller, Norris/ Lorraine"Foxy" Miller; Other Relatives and Friends: William, Jalet, Rev'd Yvette Johnson and family, Rehoda Rolle (Freeport, Grand Bahama), St. James Native Baptist Church family, Temple of Praise Deliverance Ministries family, Cooper's Terrace Cathedral family, St. Paul's Baptist Church, Fox Hill family, the Antioch Baptist Church family, and the Bahamas Taxi Cab Union and a host of other relatives and friends too numerous to mention.
Viewing will be held in the Halcyon Suite at Restview Memorial Mortuary and Crematorium Ltd., Robinson and Soldier Roads on Friday from 10:00am to 6:00pm and at the church on Saturday from 9:30am until service time.