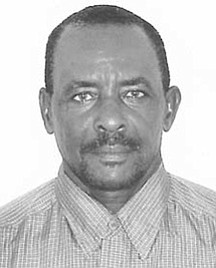 Joseph Simon
unknown - unknown
Funeral Service for Joseph Simon age 68 of the Bluff Eleuthera, and formerly of Haiti, who died at his son's residence East Shirley Street will be held on Saturday 11:30 a.m. at The Haitian Baptist People's Church the Bluff Eleuthera. Pastor John Pierre assisted by Pastor Willie Pinder and other Ministers will officiate and interment will follow in the Public Cemetery, the Bluff Eleuthera.
Cherished memories are held by:
His wife: Alina Simon
Daughters: Laurette Simon and Germeine Simon
Sons: Jonas Simon, Lubert Simon, Jolet Simon
Nephew: Phontane Jean Francois
Cousins: Darlene Nivone, Alcena Kenold Fritz, Pierre Phanise and Norelien Eranest
Other relatives and friends include: Gerald Eldon and family, Captain Derick Eldon and family, Captain Patrick Neilly and family, Jack Stuart and family, Freddie 'Skipper' Johnson and family The Current Pride family and the entire community of the Bluff Eleuthera.
Relatives and friends may pay their last respects at Newbold Brothers Funeral Home Palmetto Avenue and Acklins Street on Thursday from 3:00-7:00 p.m. and at the Church in the Bluff on Friday from 6:00 p.m. to service time on Saturday.
Funeral arrangements are being handled by COMMONWEALTH FUNERAL HOME.