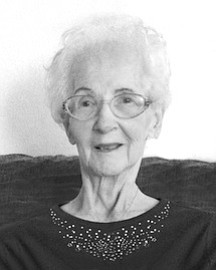 Sonia "Mickey" Halkitis Viola
unknown - unknown
A Funeral Service for Mrs. Sonia Viola (Mickey) Halkitis, of Nassau, The Bahamas, who died at Doctors Hospital, Nassau on Monday, 18th July, 2016 will be held at Ebenezer Methodist Church, East Shirley Street, Nassau on Thursday, 4th August, 2016 at 11:00 a.m.
Rev. Terry Carty will officiate and interment will follow in Ebenezer Methodist Cemetery.
Mrs. Halkitis was pre-deceased by her husband, Mr. George W. Halkitis, her parents, Mr. Albert (Bert) Minns and his wife Mrs. Millicent Carey Minns and her sister, Mrs. Hazel Minns Hall.
She is survived by three children, Mr. Michael Halkitis, Dr. Melanie Halkitis and Mrs. Natasha Gonsalves and her husband, Mr. Richard Gonsalves; one granddaughter, Dr. Mishka Gonsalves; three brothers, Max, Gary and Louis Minns; brothers-in-laws, Ralph Hall (deceased), Andrew Halkitis (deceased) and Rocci Buzzie (deceased) ; sisters-in-law, Terrie Minns, Elizabeth Minns, Hazel Halkitis and Mary Buzzie; numerous other relatives and friends, including many nieces and nephews of the Minns and Halkitis families.
Special thanks to Mercedes (Menchie) Briones (kind and loving caregiver); Cindy Knowles, Aldorah Curtis, Dr. Ian Kelly and Dr. Kimbreley Bethell.
Instead of flowers, those who wish may make a donation to the Bahamas Heart Association,
P.O.Box N.8189,Nassau, in memory of Mrs. Sonia Viola (Mickey) Halkitis.
Family and friends may pay their respects at Kemp's Funeral Home Limited, 19 Palmdale Avenue, Nassau on Wednesday 3rd August, 2016 from 5:00 p.m. to 6:00 p.m.