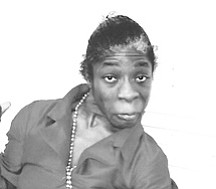 Tanya Patrice Hall
unknown - unknown
Last Rites for Tanya Patrice Hall, age 50 years of Bahama Sound, Exuma, formerly of Nassau, Bahamas will be held on Friday 29th July, 2016 at Voice of Deliverance Church, Malcom Allotment at 11:00 am. Officiating will be Prophet Leo Adderley Assisted by Apostle Leon Wallace. Interment will follow in the Southern Cemetery, Cowpen and Spikenard Road
Left to mourn her passing but rejoice in her memories are her brothers: Solomon, Stephan, John and Maurice. Sisters: Stephanie Sands, Jacqueline Goodman, Idena Rolle, and Flavia Curtis. Aunts: Henritta Rolle, Millie Hepburn, Francis Saunders. Grand Uncle: Aaron Rolle Grand Aunt: Marion Rolle. Brothers-in-law: Wenzel Sands and Axel Goodman. Sisters-in-law Karen Hall, Saureen Hall, Vetol Hall, Marva Hall. Nephews: Tavardo, John Jr. (wife: Shari Hall) Burton, Stephan Jr., Maurice Jr., Marino, Axel Jr, Jonethan, Tyler, Jaden, Ishmael, Joshua, Kevin Jr. Nieces: Lakeisha, Markendra, Stephanel, Alexa, Sylvia, Wenzina, Melissa, Misty, Shianne, KenYah, DeBorah, Jondeisha, Joonalecia, Dennisha, Ashanti, D'Kotah, Sahhara, Najee. Grand Nephews: Alexio, Brian Jr. Grand Nieces: Jeanie Farris, Zuri Pierre. Family and close friends: Prophet Leo Adderley and the Great Assignment Kingdom Ministries (Nassau and Exuma), Luther Rolle and family, Maguerita and family, Taylors Family, Freddy Rolle, Dentry Armbrister, Anthony Rolle, Alphonso Rolle, Rolles, Lockhart, Mortimer, Burrows, Romer, Bullard, and Moxey and families Goffe and family, Edward Rolle, Philip Hepburn, James Rolle, Keturah Ferguson, Rolle Town Community, Our Lady's Of The Holy Souls, Colin Insurance, BAF British America, Chat-n-Chill, Harbour View family, Exuma Resort and Members Of The Prevised 6 Bahamas Boy Scout.
The body will repose at Curtis Memorial Mortuary on Thursday from 10:00am to 5:00pm and on Friday at the Church from 10:00am until service time.