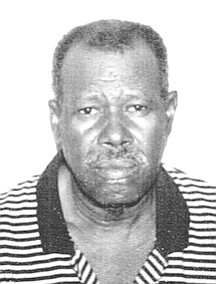 MERVIN "DRY CORN" ROLLE
unknown - unknown
MERVIN "DRY CORN" ROLLE age 83 years of Elizabeth Estates died at the Princess Margaret Hospital on Monday, March 21st, 2016.
He is survived by his SONS: Humphrey, Mervin Jr. and Jeffery Rolle; DAUGHTERS: Sherry, Renetta, Geneva and Jeanette Rolle; SISTERS: Mildred Darvile, Niomi Curtis, Doralyn and Reatta Rolle; BROTHER: Hervis Rolle and other relatives and friends.
Arrangements for the funeral service are being finalized and details will be announced at a future date.