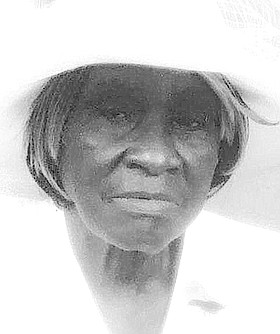 SAVALITA RECKLEY NEE-ADAMS
unknown - unknown
Death Notice
MATRIARCH PASTOR MOTHER
SAVALITA RECKLEY NEE-ADAMS, 87
of Sir Lynden Pindling Estates and formerly of 4th Street, The Grove, died at her residence on Thursday, August 17th, 2017.
She is survived by her Sons: Edward, Samuel and John Reckley; Daughters: Pastor Roseta Strachan, Pastor Ethlyn Simms, Rev. Dr. Saveletta Fowler, Pastor Patricia Knowles, Pastor Miriam Emmanuel, Pastor Judyann Thompson, Mrs. Ruthmae Taylor and Mrs. Denise Sawyer; 31 Grandchildren; 53 Great Grandchildren; 2 Great Great Grandchildren; 7 Son-in-laws; 2 Daughter-in-laws; Numerous Nieces, Nephews and Grand Nephews, Cousins and other relatives and friends.
Funeral arrangements will be announced at a later date.