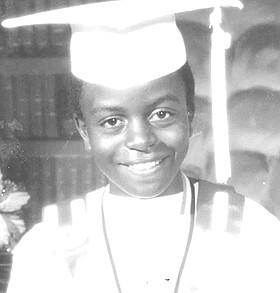 Carlton Forbes
unknown - unknown
Funeral Service for Carlton Forbes, age 37 years of Culmersville, who died on Saturday November 11, 2017 at his residence, will be held on Saturday December 30, 2017 at 11:00 a.m. at Grace and Peace Wesleyan Church, Twynam Heights. Officiating will be Pastor Leonard G. Roberts Jr.
Left to cherish his memories are his mother: Clarabelle Forbes; Sisters: Sherry and Charmaine Forbes; Brother: Dencil Forbes; Aunt: Jane Forbes; Uncle: Benjamin Forbes; Nephew: YaKuba Adderley; Nieces: Macquilla Smith, Troimaine Sweeting and Hailey Forbes; Grandaunts: Gretal Harvey, Valeria Taylor, Sharon Jolly, Lilly and Nat, Shirley Smith, Maud and Clarita Burrows; Granduncles: Wilfred and Forrestan Smith;
Cousins: Tamika, Leon, Valentino, Tacoyo, Sabastain, Takemo, Sherika, Felicia, Charlea, Asia, Olivia, Macovia, Sherlee, Tasha, Kent, Alicia, Terryanna, Darville, Gary, Shorty, Hartwell Jolly, Llewellyn, Barbara, Royalson, Clarence, Harris, Sandra, Joseph, Andrew, Newlan, Gustavus, Crystal, Rev. Nelson, Charles Boogie and a host of other relatives and friends too numerous to mention.
There will be NO Viewing.
Arrangements are entrusted to Butlers' Funeral Homes & Crematorium, Ernest and York Streets.