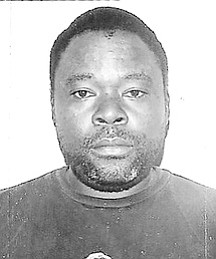 Bentley "Squid or Diddlly" Alfred Brown
unknown - unknown
Memorial service for the late Bentley Alfred Brown better known as "Squid or Diddlly" age 45 yrs of Bay Lily Drive, Seabreeze, Nassau will be held on Saturday January 7th, 2017 at 10:00 a.m. at St. Paul's Baptist Church, Bernard Road. Officiating is Rev. Dr. J. Carl Rahming assisted by other Ministers of the Gospel. CREMATION WILL FOLLOW.
Bentley was pre-deceased by his Mother: Minister Leanna Brown; Father: Bentley Burrows Brown; Son: Bentley Alfred Brown Jr.
Survivors are: Daughters: Bentinique, Shania & Nikita Brown; Sisters: Hazel Joseph, Enith Moss, Olive Lightbourne, Annamae Neilly, Bettymae, Sharmaine & Pearl Brown & Qutel Henry; Brothers: Cedric & Ervin Brown; Brothers-in-law: Pierrot Joseph, Gary Henry, Ezra Neilly & Sidney Moss; Neices: Enae, Evann & Ebony Gibson, Shacara & Shaturia Lightbourne, Simone Russell-Thompson, Annalisa Neilly, Savannah & Marinette Pickstock, Africa & Royanne Brown & Ashley Moxey; Nephews: Ernest Gibson, Alex Joseph, Kenneth & O'Brien Neilly, Nepheus, Luciano, Isreal, Bursil, Da'jon & Greg Brown; Nephew-in-law: Corey Thompson; Godchild: Shida Deveaux; Grandnieces & Grandnephews: Seraph & Raphael Gomez, Kenneth Neilly Jr., Da'Jon Brown Jr., Jadon, Anthon Brown, Alexander Neilly & Greg Brown Jr., Aunts: Cynthia Stubbs, Jane Hilton, Rosemary Strachan, Rose of Colorado, Ruby Strachan Curry of Freeport, Sandra Thompson, Nerlene Moss of New York, Sarah Strachan Marion, Louise Strachan of Boston, Jocelyn & Ruth Campbell & Betty Brown; Uncles: Henry & Oris Campbell, Attorney Cecil Hilton, Russell, James & Thomas Strachan, Edmund Stubbs, Hilton, carol & Nathaniel Brown; Other relatives & friends including: Monique Bain, Miakita Curling, Charlene Smith, Ellison Gomez, The Lightbourne Family, Beryl Smith, Sharvase Smith, Tiffany Hancell, Trevor Forbes Jr., Orville, Junior & Richard, Terry, Mallery, William, Gio, Bernard, Raphael, Stevie, Danny, Cat Leslie, Timmy, Albury, Kevin, Lamond, Pedro, Terrio, Dereck, Dramma, Christie, Kasha, Fedrick, Enoch, Shaddy, Lana, Ramine (yellow), Morn, Shellie, Brich, Swinger, Jacob, Doppie, Tina, Traceylee, Morley, Terrance, Shannon, Stephen, Ducky, Leslie, Stephanie, Sea Breeze Lane Neighbours, Adrian Fox, Claudine & Pamela, The Kemp Road Family. Thank you for preserving his Friendship.
THERE WILL BE NO PUBLIC VIEWING. CREMATION WILL FOLLOW.