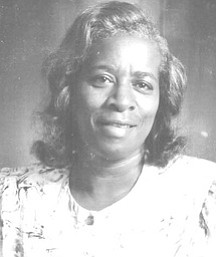 Karen Hepburn
unknown - unknown
Minister Karen Hepburn age 78 years of Bamboo Town died on Monday January 2 2017 at her residence.
She is survived by her Husband: Bishop Albert. H. Hepburn; Six (6) Daughters: Arimentha Walkine, Lorraine-McKenzie, Jenny Hepburn, LaDonna Thurston, Bridget E. Hepburn and Ingrid Hepburn- LaRoda;
Five (5) Sons: Andrew, Gary, Ryan, Marvin and Levardo Hepburn; Sister: Pearline Bullard; Two (2) Brother: Ivan Johnson and Wellington Johnson; Numerous Grand-children, Nieces, Nephew, Cousins, and host of other relatives and friends who will be listed at a later date;
Funeral Arrangements have been entrusted to by Evergreen Mortuary located on Collins Ave & 5th Terrace.