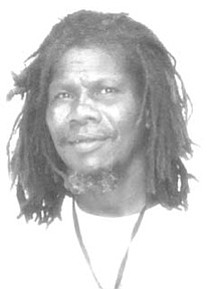 BARRY STEPHEN FOWLER
unknown - unknown
BARRY STEPHEN FOWLER age 52 years of Blanket Sound, Andros died at Stafford Creek, Andros on Monday, January 16th, 2017.
He is survived by his Daughter: Kashalia Fowler; Mother: Adline Fowler; Grandchildren: Eltoro Johnson and K'Janae Fowler; Brothers: Vantlock Fowler, Alpheaus Woodside, Whitmore, Leslie, Kevin and Lelocks Fowler; Sisters: Edwina Woodside, Evadney Fowler, Alvara Williams, Barbara Rolle, Yvonne Fowler-Rolle, Shirley Brown, Marina Lee, Rosenell Lightbourne, Rosabell Wilson and Rebecca Scott; Aunt: Reinadell Marshall; Uncle: Jacob Lightbourne; Nephews Including: Zhivago, Deon, Douglas, Jermaine, Trevor, Edrico, Jonathan, Philip Jr., Glen, Alphaeus Jr., John Mark, LaVinciano, Sean, Alescio, Travis, Sharad, Demetrius, Demetre, Ken, Vaughn, Kody, Shaquille, Solomon Jr, Kenneth, Kevin, Wesley, Leon, Wayden & Norris Jr.; Nieces Including: Deborah, Darnell, Lily, Doramae, Robyn, Robinique, Angela, Marsha, Abigail, Roshena, Melinda, Ashell, Dorcas, Lacita, Shantesha, Philippa, Ann, Krista, Keesha, Ashley, Taniqua, Sarahn, Whitney, Letitia, Marcia, Judy, Debbie, Veronica, Patricia, Melanie and Shanda.

Arrangements for the funeral service are being finalized and details will be announced at a future date.