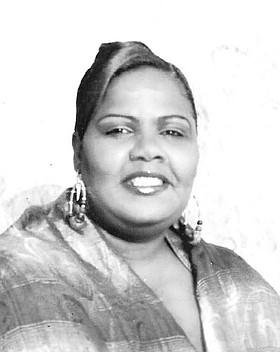 Sharrell Manuella Culmer
unknown - unknown
Ms. Sharrell Manuella Culmer, age 46 years, a resident of West Avenue, off Carmichael Road, died at the Princess Margaret Hospital on Monday, May 8th, 2017.
She is survived by her two sons; Bruce Munroe and Shad Culmer; one daughter: Deandre Culmer; one grandchild: Bruce Munroe III; parents: Frank Culmer and Manuella Demeritte; two brothers: Shane and Demetrius Culmer; three sisters: Wendy, Raquel and Nickie Culmer; numerous nieces, nephews and a host of other relatives and friends.
Funeral arrangements will be announced at a later date.