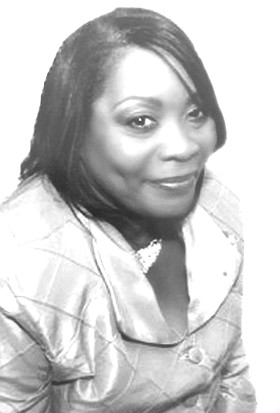 Marilyn Ferguson
unknown - unknown
Funeral service for the late Marilyn Ferguson age 61 years of Cockburn Close will be held on Saturday, April 14th, 2018 at 11:00 a.m. at William Thompson Auditorium, Jean Street. Officiating will be Rev'd Warren Anderson. Interment will follow in Mt. Carey Union Baptist Church Cemetery, Fox Hill.
Left to treasure her precious memories are Mother: Mrs. Essie Ferguson; Adopted Parents: Fred and Florence Ramsey; Adopted grandmother: Elder Miriam Roker; Daughters: Nuricka Davis, Tamicka Ferguson and Shemetrus Rolle; Sons: Deshawn Rolle, Tavane Ferguson and Chino Davis Sr.; Grand Children: Muricka, Tanay, China and Chino Davis, Darielle Major, Tamia Evans, Da'mari Turnquest, Deshawn Jr., Sa'niyah and Faith Rolle and Edwin White Jr.; Brothers: Rodney, Samuel Jr., Pedro, Gary, Dwayne and Jason Ferguson, Felton Capron; Sisters: Jewelann Bethel, Vanria Culmer, Keva Wood, Tami Culmer, Penny, Jane and Kimberley Ferguson; Adopted Siblings: Olive Mackey, Minister Theodore Rahming, Ann Woodside, Sally Ferguson, Twana Lockhart and Peggy Saunders-Divert of Miramar Florida, Alextine Clarke; Adopted Children: Kelsie White, Simone Munroe, Keisha Pinder, Ky'rell Williams and Rakeem Wright; Uncles: Harry McKinney, Eric & Joe Davis, Edward Ferguson, Bradley Ferguson (Fort Lauderdale Florida) E.R. Hanna and Lawrence Roker (Freeport); Aunts: Lydia Rahming, Celeste Lockhart, Nellie Pearl, Caroll Hanna, Sheila Coakley (Miami Florida),Eugena Thurston, Gwendolyn & Sharon Ferguson, Mavis Storr, Kathleen McKenzie, Margaret Thompson, Agnes Edgecombe, Shona Davis, Priscilla Coakley (New Jersey) Maria Storr (Vero Beach) Carolyn Ferguson (Fort. Lauderdale), Claudia Ferguson; Brothers in law: Martin Culmer, Lennis Wood, John Culmer & Patrick Moss; Sisters In law: Judy, Dianne and Claudine Ferguson; Grand Uncle: Charles McKinney; Special Friends: Laverne Pople, Dianne Major, Elaine Wells, Drucilla and Christine Moss, Nicola Andrews, Athena Rolle, Danny and Jennifer Rolle, Mervin Duncombe, Audley Maycock, Nathaniel and Elaine Butler, Christopher Wright, Stephen Thompson; Nephews: Ryan, Alexio, Rodney Jr. Juwan, Jason Jr. Dwaynardo, Deron, Nathan, & Samuel Ferguson III, Tyler Newbold, Cordero Newton, Stephon Taylor, Desmond, Lennis Jr. & Tayshawn Wood, Martin Culmer Jr. John III & Joseph Culmer, & Charles Rolle; Nieces: Latisha Rolle, Lashanda, Danita, Darrien, Dwaynique, Samantha & Annissa Ferguson, Danielle Culmer, Indira & Genea Noel-Ferguson, Tanunya & Glennisha; Grandnieces: Destiny, Cierra, Ry'Niyah Ferguson & Aaliyah Rolle; Grandnephew: Ryan Ferguson & Rasheed Rolle; Numerous cousins & other relatives & friends: Shonell Ferguson & Family(MP for Fox Hill Constituency), Senator Frederick Mitchell, Mrs. Francis Cox & Family, Mrs. Beryl Wright & Family, Mr. & Mrs Bertram Cleare &Family, Mr. & Mrs Tony Gardiner & Family, Mr. &Mrs. Reginald Sands & Family, The Edgecombe Family(Gun Hill road), Jacinta White & Family, Mrs. Thoy Rahming & Family, Mr. & Mrs. Lorenzo Pratt & Family. Mrs. Thelma Dill & Family, Florence White & Family, Mr.&Mrs. Martin Kemp ,Mr.& Mrs. Ernest Rolle & Family, Mrs. Sheila Rolle & Family, Ruby Brown & Family, Margaret & Debbie Davis, Mr.& Mrs. Nigel Rolle & Family, Cathy Nesbitt & Family, The Thurston Family, John & Janet Davis & Family, Deacon Darrell Moss & Family, The Ramsey Family, Bishop Carrington S.& Rev'd. Sabrina Pinder & The St. Mark's Native Baptist Church Family, Bishop J. Carl & Rev'd Evangeline Rahming & The St. Paul's Baptist Church Family, Pastor Mario & Ericka Moxey & Bahamas Harvest Family, Rev'd Warren Anderson & Althea Anderson & Mt. Carey Union Baptist Church & Family, Rev'd Hartman & Laverne Nixon & The Macedonia Baptist Church Family, Rev'd Dr. Willis & Yvette Johnson & Blessed Hope Baptist Church Family, Erskilla & Euphemia Davis, Cockburn Close Family, Rose & Rahming Street Family, The National Insurance Board Family, Aquinas College class of 1976,The 12th Bahamas Scout Family, The Original Congos Junkanoo Family, The Grill & Chill Family, BTC Family, Anaesthesia Associates Medical Group/Spectrum, Group & Health Benefit Department of Colina Insurance Ltd, Scotia Trust, Mr. Peter Turnquest & Family, Rev'd Dr. Ivan & Dr. Joanne Butler &Kemp Road Ministries Family, Cheryl Martin & Well Spring Academy, descendants of Wemyss Bight Eleuthera, Cay Construction, Wrecker Enterprises, Doctors & Nurses of ICU, Meko Evans & Family Dereck Davis and family and a host of other relatives and friends too numerous to mention.
Viewing will be held in the Celestial Suite at Restview Memorial Mortuary and Crematorium Ltd., Robinson and Soldier Roads on Friday from 10:00 a.m. to 6:00 p.m. and at the church on Saturday from 9:30 a.m. until service time.