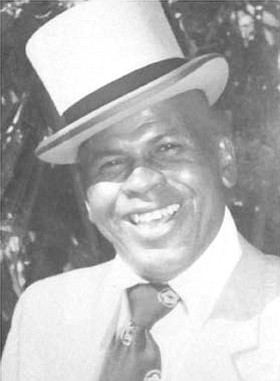 Henry Whitfield Sands
unknown - unknown
Henry Whitfield Sands, 92
Service will be held atWesley Methodist Church, Savannah Sound, Eleuthera, Bahamas, on Saturday, December 22nd, 2018 at 11:00am. Officiating will be Rev. L. Carla R. Culmer and Rev. Christopher Neely. Interment will follow in Savannah Sound Public Cemetery.
He was predeceased by: Cora Leona (wife), David and Brian Sands (sons), Kendal Bethel (grandson).
He is survived by His Children: Sarah (Lizetta) & Roger Newman, Garror (Leonard) & Pamela Sands, Chrystal & Sherman Culmer, Oscar & Dawn Sands, Ruth & John Thompson, Henretta & Spence Bethel; In-Laws: Al McCartney, Charmaine Johnson, and Clifford & Corliss Culmer; Grandchildren: Abdula Newman, Juliet & Clampton Sands, Orrin & Lisa Newman, Everlette & Bradley Woodside, Adrian Bethel, Melissa Bethel, Renaldo & Lateka Culmer, Dallace & Kyle Ferguson, Selando & Angelique Thompson, Marc Sands, Brittany Sands, Latia Thompson, and Kylie Sands. Great Grandchildren: A'leysha Woodside, Cruz Sands, Brandon Woodside, Cielle Sands, Adrianna Bethel, Omari Culmer, Cierra Woodside, Kenrissa Bethel, Mila Ferguson, Leah Newman, and Re'Naya Culmer. Nieces and Nephews including: Billy, Dr. Barrett, Lennox and Keith McCartney, Tamara Cargill, Patsy Ingraham, Anita Patty, Deanne Anderson, Myles, Gabrielle and Caroline Culmer; Keddy & Anita Culmer, Kirk & Rev. Lavina Culmer, Philip & Natasha Culmer, Glen and Delores Culmer; Kathleen Smith, Ethel Knowles, Marie & Oswald Ingraham, Edith McClain, Mary Culmer, Gladys & Cecil Longley, Margaret & Minard Smith, Frank Bethel; Erma Bowe, Kirk Delancy, Betty Sands, Patsy Cole, Eleanor & James Rolle, Manette & Nicholas Cripps, Ida & Kenneth Turnquest, Spencer Poitier, Wendy Poitier-Albury, Minerva Johnson, Ethel, Myrtle, Shirley & Virgina Simmons, Clyde Seymour, Lolita Moxey; Leon, Karla & Yvette Johnson, Harry & Wilfred Tinker, Yolanda & Renesha Tinker, Janet Adderley; Thomas & Kenneth Sands, Brenda Percentie, Lillian Moss, the late Curtis Thompson and family, the late Sammy and Charles Sands and family, Minera Culmer. GodChildren: Carletta Turnquest, Alicia Culmer, Marsha Gibson. Numerous amounts of family & friends including: Joyce Culmer, Mr. & Mrs. Joshua Culmer, Mr. & Mrs. Philip Bethel, Jackie Kemp, Dr. Michael Gerassimos, Paul Farquharson Q.P.M, Rev. Rex Major, Mervin Culmer, Evelyn Rahming, Lee Gibson, Mr. & Mrs. William Hilton, Alvin Smith – The Bahamas High Commission in Canada, Ms. Annis Antrobus, Mr. & Richard Carlson, Herbert Fisher, Mr. Sherman, Dot Sands, Mr. Toussaint, Sir Kirk Thompson, Nurse Debbie Deal, Paula Johnson, Kinky Allen, Cinnie (of Spanish Wells), Kingsprey Sands, Christine Oliver, Patrice Harrison, Albertina Sands and Jan Slavik. The families of: Michelle McDonald, Velma Allen, Bridgette Newman-Gibson, Miriam Goodman, King Bethel, the late Roy and Addie Culmer, Net Hall, the late Una Clarke and family, the late May Sands, the late Brad Thompson, Remelda Carey, Reginald Knowles, Kermit Cates, Wesley Ingraham, the late Norma Johnson, Austin Knowles, Christopher Neely, Sylvia Deal, May Carey, The Conrads, Lord and Lady Brabourne, The Flogers, The Trefgarnes, The Hicks, and The Reimers. Mr. & Mrs. Derek Taylor and the Staff of Taylor Industries, The Staff of Discount Tyre & Battery, Friends in Canada and England and The Community of Savannah Sound. A special thanks to Dr. Darville and Dr. Smith, Nurse Velma Dorsett, Jacqueline Gibson and the wider Communities of Eleuthera.
Friends may pay their last respects in the Hope Room at Freedom To Paradise Funeral Home on Friday from 10:00 am to 6:00pm and at the church from 7:30 pm until service time.