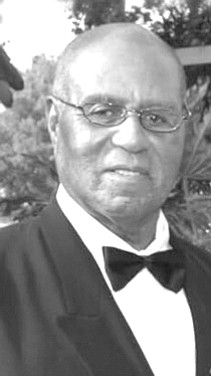 Nolan Stanley Hanna
unknown - unknown
Funeral Service for the late Nolan Stanley Hanna age 88 years of Pine Tree Drive, Coral Lakes will be held on Saturday June 23th, 2018 at 1:45 p.m. at St. Joseph Roman Catholic Church, Boyd Road. Officiating will be Monsignor Alfred Culmer assisted by other ministers of the Clergy. Interment will follow in Catholic Cemetery, Tyler Street.
Left to cherish his memories are: Sister: Vivian Hanna. Daughters: Lana Hanna-Levarity (Rudy Levarity Sr.), Doris Hanna, Laverne Hanna-Rolle (Edison Rolle), Deidre Hanna-Smith (Keith Smith) & Monique Hanna. Sons: Thomas Hanna (Icelyn Hanna), Gary, Brian Hanna (Susan Hanna), Kendal Hanna (Lyndel Hanna) & Franklyn Hanna (Dorothy Hanna). Grandchildren: Natrice Major-Brown (William Brown Sr.), Rudy Levarity Jr. (Alison Levarity), Leevan Sands (Melissa "Lisa" Sands), Brian Jr. (Jameka Hanna), Magel, Austin & Brinique Hanna, Kimberley, Keithel & Ishmael Smith, D'Angelo Williams (Canada), Tara Hanna-Rolle (Alkino Rolle), Thomas Jr., Tyrone, Ivan & Tyrese Hanna, Gary Jr., Franklyn Jr., Sergio, Jessica & Kendeisha Hanna (Canada), Hubert "Huey" (Canada), Tevin, Quincy & Chadbourne Rolle. Great Grandchildren: William Natrelle, Raegene & Dorissa Brown, Cristian, Leethan & Arianna Sands, Jamal & Teneisha Levarity, Garinique, Briannah, Magel Jr. & Yohanan Hanna. Nieces: Florina Bain-Pinder (Georgia), Theresa Roberts, Bernadette Hanna-Christie (Hon. Perry G. Christie), Paula Hanna-Miller (Rupert Miller), Tanya Hamilton, Wendy Hanna-Fisher (Atlanta), Lorraine, Lucy, Mary & Monique Hanna, Kim Smith-Curtis, Thyra Hanna-Brown, Gloria Butler, Dr. Maria Woodside-Oriakhi, Claudette Thomas, Bridgette Sharpe & Charmaine Farrington (Texas), Patrice Gardiner, Deryka Bowe (Alabama) & Yolanda Antoinette Rolle (USA). Nephews: Mark Lund (Texas), Frederick Farrington, Kevin Smith Sr., Ricardo Smith, Patrick Hanna (Grand Bahama) Patrick Hanna (Nassau), Howard Hanna Jr., Delano, Andre, Gary & Tyrone Hamilton, Jacob & Philip McPhee, Derek Bowe Jr. (Alabama), Anthony Rolle Jr., & Bernard & Alex Hanna. Grand Nieces/Grand Nephews: Sidney Henfield Jr., Cassidy Curtis, Vernal Brown, Kevin Jr., Kevinnor, Kendrick & Keva Smith, Kellie & Kevya Major. Sisters-In-Law: Marina Fowler-Hanna, Dorothy Brown, Thelma Rose, Sheila Lund & Yvonne Rolle. Brothers-In-Law: Dr. Derek Bowe (Norma Bowe) of Alabama, John Lund (Texas) & Anthony Rolle Sr. Godparent in Christian Confirmation: Valentine Maura. Other Relatives/Friends: H. E. Arthur D. Hanna & Hon. Glenys Hanna-Martin, Richena Bain, Bernadette "Mambo" Stubbs & family, Clarence "Abby" Major, Rosemary Smith, Matthew & Maria Ferguson, Terry Demeritte & Eugenie Smith, Rudy & Veronica Cooper, Damian & Zena Bowleg, Billy & Dr. June Wilson, Edwina Anderson, Philip Dorsett, Rev. Patrick & Myrtle Levarity, Roy, Aramenta, Rosemary & Andree Hanna, Eulease Beneby & Staff of the Southern Secondary District Office, Gina Sweeting-Moss, Avis Lightbourn, Ruth Albury & family, Karen Smith, Val Percentie & family, Jackie Jenoure, Coral Lakes Community, including Vernal Sands & Jeffrey Gibson, the Farrington Road family including, Arlington Miller & family, Shirley Scavella & family, Sherry Sands, 'Lizzzy' & family, Dudley Kelly, the Dean, Knowles & Kemp families, Gail Strachan & family, Peggy Knowles & family, Rodney & Margaret Rolle, Rowan & Swarley Eljabry& family, Janet Davis & family, Miriam Brown-Carrol, Yvonne, Doreen, James & Euthel Brown, Genevieve Richards, Margaret Butler, Gina Wilson, Quasette Rolle-Pratt, Cheryl Armbrister-Smith & family, Beverley Bodie, Vincent & Deborah Hamilton, Kirklyn Barr & family, Amos & Pauline Rolle, Dion & Patrice Smith, Clarice Williams, Claudine Smith, Bishop Lester & Barry Cox, the Green & Newton families, Maxine Daxon, Arondale Nesbitt, Sonia Smith & family, Thomas "Froggy" Woodside, Ingrid Bain, Romaine Nixon & Lorraine Rolle. Special Thanks: Monsignor Alfred Culmer, Barbara Tynes & Staff of St. Joseph Parish, Fr. K. Knowles, Apostle Clement Neely, Evangelist Edith Anderson, Rosemarie Thompson & Outreach Team, St. Agnes Parish, Outreach Team of Seventh Day Adventist Church & Eustice Jennings, Dr. Agreta Eneas, NO Hield, Michelle Collie, Cleora Mackey & staff of the Geriatrics Clinic, Staff of A & E Trauma Room & the Nursing Team of the Eye Wing, PMH, Carver Garden Club, Horticultural Society of The Bahamas, Cititrust (Bahamas) Limited, Nehmiah Hield, Mary E. Lightbourne-Walker & DPNO Charlene Davis & Staff of PMH Administration, Cora Carey, Carmichael Road Station & Court Liaison Section, Royal Bahamas Police Force.
Friends may pay their last respects at Bethel Brothers Morticians #44 Nassau Street on Friday from 10:00 a.m. to 6:00 p.m. and at the church on Saturday from 12:45 p.m. until service time.