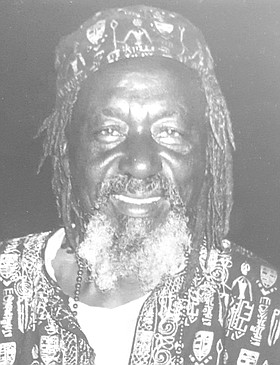 Kipling "KIPCO" Martin Armbrister
unknown - unknown
Funeral Service for the late Kipling "KIPCO" Martin Armbrister age 81 years of Murphy Town, Abaco will be held on Friday May 11th, 2018 at 3:00 p.m. atSt. Agnes Anglican Church, Baillou Hill Road. Officiating will be Rev'd Fr. I. Ranfurly Brown assisted by other ministers of the Clergy. Interment will follow in Western Cemetery, Nassau Street.
Left to cheris his memories are his sons: Leslie and Geoffrey Armbrister, Mark (Carolyn) Williams; grand children: Marques (Tiffany) Williams, Durelle and Malcolm Williams; great grand children: Hailey and Eli; stepson: Gregory Bethel and his children: Kofe, and Tanya Bethel, Miquel Russell and Tiffany; stepdaughter: Yvonne Johnson and her children: Chryshenda Tynes, Steffan, Sean and Tonya Johnson; children of the late Lorraine Fraser (stepdaughter) Monique Wilchombe and Gabriella Fraser; children of the late Kenneth Bethel (stepson) Stacy Adderley, Kenneth jr. and Shonda Bethel; sisters and their families: Peggy Philip, Noreen Major, Edith Smith, Jan-Marie Thompson, Vonchelle Etienne; brothers in law: Basil Huyler, Sr., Audley Major, Raphael Etienne; sister in law and family: Esther Armbrister; The children of the late William and Cadwell Armbrister; The descendants of Delores Pinder, Willmott, James, Roy and Edison Armbrister, the descendants of James, Hubert, Edward, Philip, Cecil Allens, and Dorothy Whylly; a host of nieces, nephews, cousins and friends including Gregory Armbrister, Troy and Benjamin Smith, Lady Sonya (Sir Hartman) Longley, Alea and Adyn Gomez, Tremain Duncombe jr. (The Little Drummer Boy), Fausteen (Tony) Smith, Marlar Hillhouse, Chuckie (Sandra) Bridgewater, Shelly Austin, Edith (Philip) Rolle (Abaco), The Huylers, Trixie, Gordon, Lopez, Lyn, Alva, Valentine, Patrick, Gwen, Theresa, Receton, and Ken Huyler, Russell, Nickola, Denice, Jeremy, Rutherford, Stephen, Francis, Jenifer, Donzel jr, Philip, Glen, Rogan, the Nurses, Doctors and Staff of the Marsh Harbour, Abaco Clinic, the children of the late Sir Arlington Butler, Ted Strachan, Ray Clarke, Ms. Petrona, "Friends in the Yard", Loran Coleby, Alvin Kelly, Mrs. Shirley Adderley, C.P., Demetrius and Dondie Stubbs, Edward Thompson, Bradford Colebrooke, Edward "Bobby" Glinton, Lawrence Davis, Duke Errol, Eneas Theophillus, Parish Priest, Father Chester Burton, Family and Friends of Abaco.
Friends may pay their last respects at Bethel Brothers Morticians #44 Nassau Street on Thursday from 10:00 a.m. to 6:00 p.m. and at the church on Saturday from 2:00 p.m. until service time.