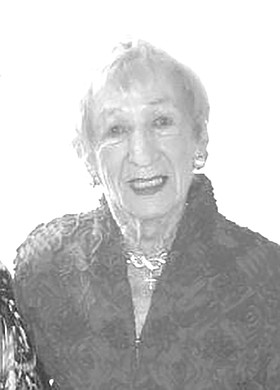 Doreen Violet Moir nee Burnside
unknown - unknown
A memorial Service for Mrs. Doreen Violet Moir nee Burnside of Nassau, The Bahamas, who died at her home on 22nd October, 2018,will be held at St. Christopher's Anglican Church, New Providence, The Bahamas on Saturday, 24th November, 2018 at 11:00 a.m.
The Venerable Keith N. Cartwright, Archdeacon of the Turks  and Caicos Islands and the Southern Bahamas, Rector of St. Christopher's Anglican Church, Lyford Cay will officiate.
Mrs. Moir was born in Kilrea, Northern Ireland and grew up in Toronto, Canada. She and her husband, Stanley R. Moir came to The Bahamas in 1956 and made it their home.
She was predeceased by her husband, Stanley R. Moir, MBE, QPM,CPM, Former Senior Assistant Commissioner of Police, Royal Bahamas Police Force, in 2012.
She is survived by her sons, Richard and James and their wives, Victoria and Kim and her grandchildren, Skye, Iona and James and many other relatives and friends.
In lieu of flowers, donations may be sent to the Cancer Society of The Bahamas P.O.Box S.S. 6539,
Nassau in Memory of Mrs. Doreen V. Moir.